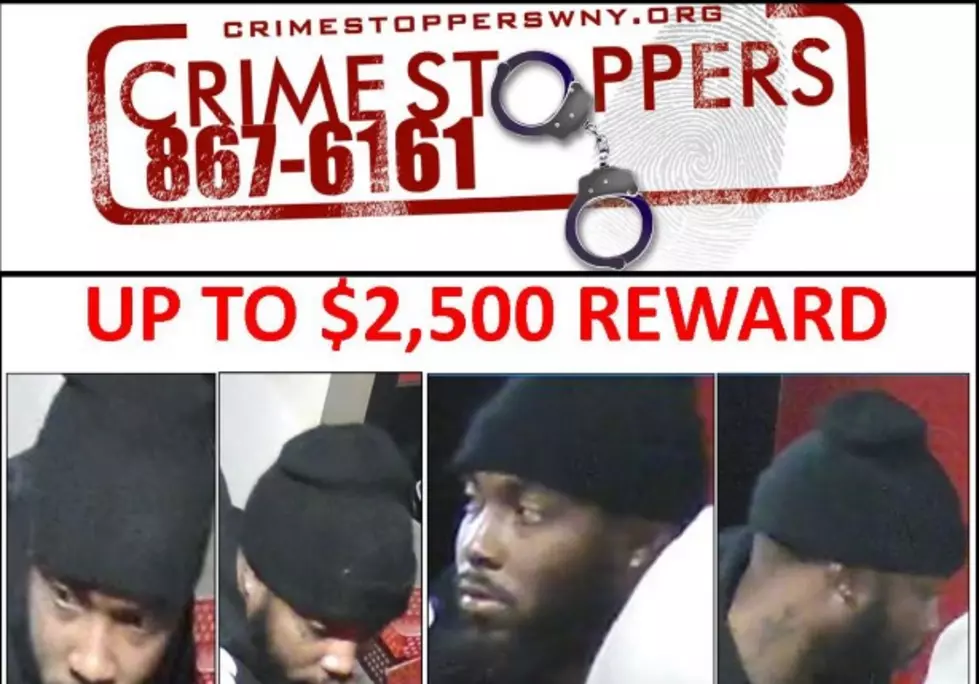 Crimestoppers Offering reward for Information About Shooting In Tonawanda
Photo Credit: https://www.crimestopperswny.org/
Police are looking for help in identifying a person of interest in a shooting that happened in the Town of Tonawanda.
Feel Good Mornings With Dave Fields Mon-Fri 6am-10am
Western New York Crime Stoppers is now offering a reward of $2500 for any information that will help police identify this person.
One person has already been arrested and police are now seeking information about another person who might have been involved in the shooting assault of a security guard at the business.
If you have any information you are asked to contact WNY Crimestoppers at 716-867-6161. You can also submit an anonymous tip online HERE
Crime Stoppers WNY was first created in 1990 and serves Erie, Niagara, Orleans, Genesee, Wyoming, Chautauqua, Cattaraugus, and Allegany counties. It is a non-profit that works with local law enforcement agencies all across Western New York.
In October of 2022, Crime Stoppers WNY received a grant from the State of New York for $10,000 to help continue to work with local law enforcement and to offer reward money to those that assist the police. The grant money was taken from a pool of state funding that can be used for community safety and restorative justice programs.
These 5 Counties Have The Highest Property Crime Rate In New York
11 New York Cities With The Most Violent Gun Crimes
Police In New York Need Help Solving 7 Cold Cases Of Murdered Children
More From 96.1 The Breeze WMSX