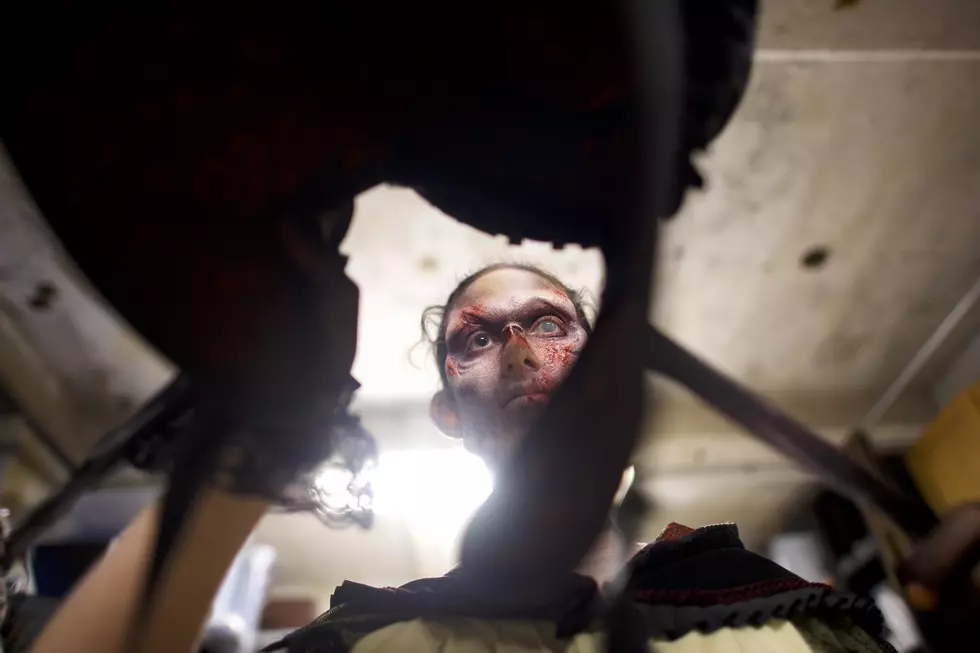 Real Haunted Objects At Paranormal Oddities
Getty Images
Joe Pieri owner of Paranormal Oddities will be joining the new mix morning show tomorrow.
Joe will be bringing in some haunted objects from Buffalo and even Great Britain. They are dolls and Dave is really freaked out! One is a doll from Great Britain who has given them her name via voice recorder. It's Valerie! And the other is a Clown Doll who's name is Chuckles. Joe will share a fun story about Chuckles tomorrow on the show.
His store is small but they do have a saying, "A Small Store With A Big Heart."
Paranormal Oddities is located at 5798 Transit Rd. in Depew, NY. They do have some paranormal objects, and weird things that aren't for the faint of heart. The store has been opened for one year. They do have a HUGE event on Saturday November 3rd, The Day of the Dead Sugar Skull Night. "Let's celebrate the Day of the Dead and your creativity with painting your very own seven inch solid plaster sugar skull. Refreshments served on an altar to celebrate the lives of past celebrities. Two seating times available: 4:00PM - 6:30PM and 7:30 - 10:00PM Call 716-288-9392 for reservations. $40"
Tune in tomorrow and watch Dave quiver... LOL.
More From 96.1 The Breeze WMSX