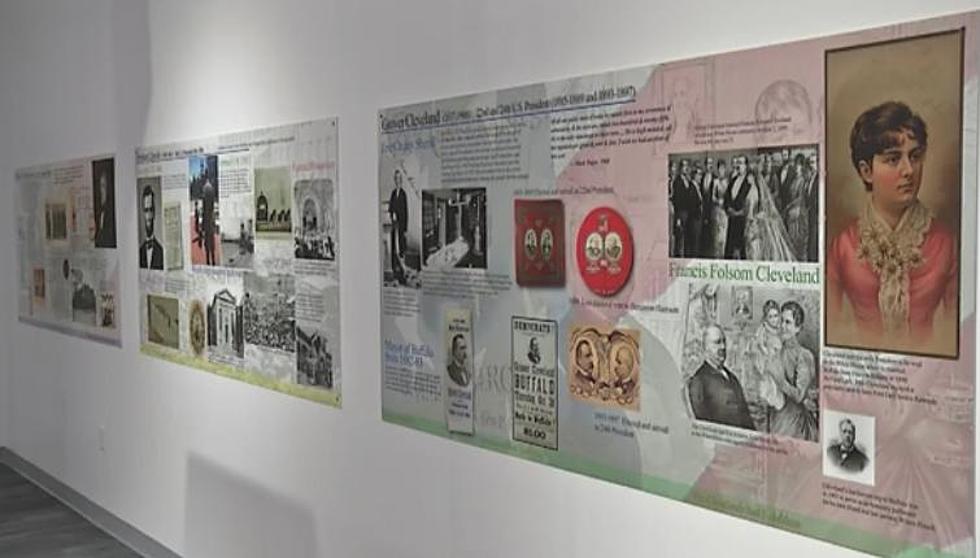 Presidential Center Opens In Downtown Buffalo
Photo Credit: WIVB-TV
Buffalo is celebrating the way our history intertwines it with past U.S. Presidents and leaders.
In his 2016 travelogue Dead Presidents: An American Adventure into the Strange Deaths and Surprising Afterlives of Our Nation's Leaders, author Brady Carlson says that no city except Washington D.C has more connections to the Office of the President of the United States than Buffalo, New York!
Enter your number to get our free mobile app
WIVB-TV reports that the Queen City officially unveiled the Buffalo Presidential Center Saturday. The exhibit's permanent home will now be on the second floor of the Downtown Central Library.
It features all presidential visits to the region by timeline alone with artifacts dating back to the 1840s.
According to the Center's website ...
The mission of The Buffalo Presidential Center is to encourage the study, exploration, interpretation and public awareness of Buffalo and Western New York's contribution to the Presidency and national affairs. Our main focus is on Buffalo's two presidents, Millard Fillmore and Grover Cleveland, but our interest includes other Western New Yorkers who have shaped our nation as leading participants in national government, the judiciary, policymaking, and public affairs. Through spotlighting this historical legacy, we hope to promote interest in contemporary issues related to the Presidency and national affairs.
The center is open Saturdays from 10 a.m. until 4 p.m. and it's free to visit.
10 Famous People Who Went to College in Buffalo
More From 96.1 The Breeze WMSX