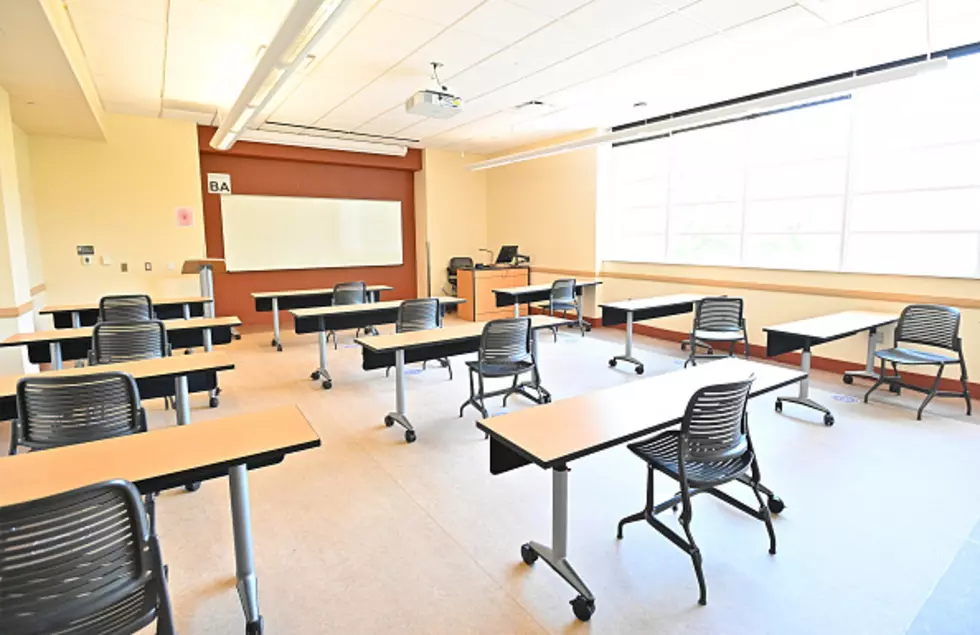 Parents, Teachers, School Districts Still At Odds Over Reopenings
Getty Images
With less than a month before the scheduled opening of schools in Western New York parents, teachers and school districts are still at odds over how schools will actually open this Fall.  Add to this the fact that school reopenings across the country have in some instances resulted in closings shortly after has added to the stress.
Enter your number to get our free mobile app
A growing number of schools nationwide are closing just days after reopening as the coronavirus pandemic threatens to upend another school year.
Schools in Indiana, Louisiana, Oklahoma, Tennessee and Georgia, closed to in-person learning recently after students and staffers tested positive for COVID-19, sending thousands into quarantine and remote learning.
Parents locally have been attending meetings and filling out questionnaires in an effort to determine the best way to educate their children.  All this is compounded by the issue of daycare and how parents will be able to work with adjusted school schedules.
Last night Williamsville Central School District leaders laid out more details for their school reopening plan that included transportation, social distancing and other safety protocols.
WIVB-TV reports that the Buffalo Teachers Federation is calling the Buffalo School District's all teacher meeting scheduled for tonight a "sham and an insult to teachers."  According to BTF President Phil Rumore...
"The Buffalo 'District-wide all teacher' meeting is not an unexpected sham and an insult to teachers, as was their parent meeting. It is obvious that the District, with all its trained technological experts, picked a platform that is so limited on access, has no interest in hearing, and addressing (taking action on) teacher and parent concerns."
Governor Cuomo has said although the state is allowing schools to reopen, it will be up to each district on how that actually happens.
"The parents are right to be concerned. It's only natural for the parents and teachers to have questions, they're not being obstructionists. And I want the local school districts to understand that," Cuomo said.
So the confusion and concern continues, and in the midst of all this children are unsure of just what 2020 holds in store for them as they return to the classroom.
KEEP READING: See 25 natural ways to boost your immune system
More From 96.1 The Breeze WMSX