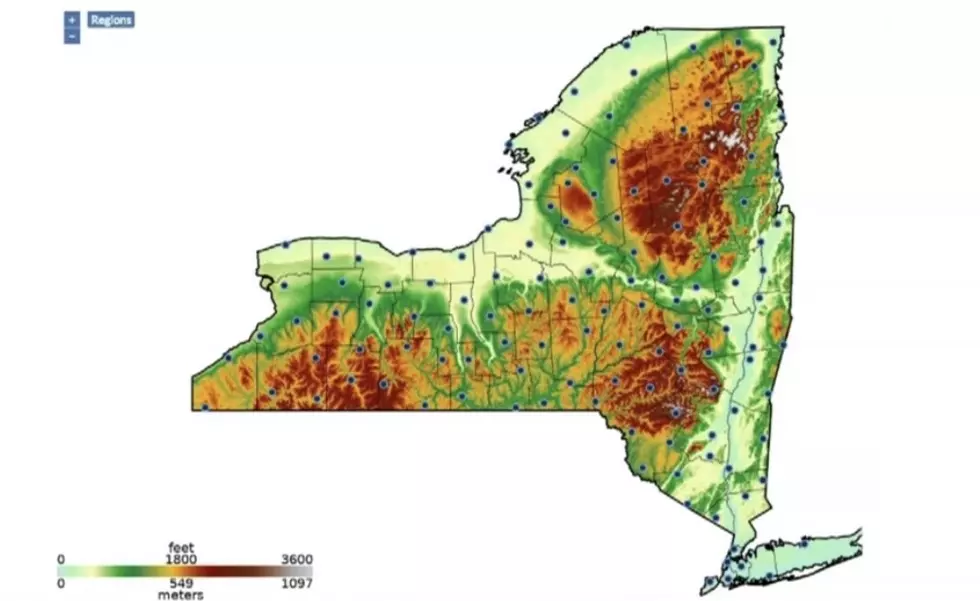 NYS Mesonet: A State Of The Art Weather Network
Photo Credit: WIVB-TV
No matter whether you are a meteorologist or just a Western New York resident we can all appreciate ways to better predict the weather and prepare for storms.
Mesonet is five years in the making, and the folks at 4 Warn Weather are now the first in Western New York to get access to the high-tech weather system.
Enter your number to get our free mobile app
Before Mesonet, New York State had 27 stations across the state. In Western New York alone, there's now nearly 30 weather stations.
New York State used $30 million from a federal FEMA grant to install 126 weather monitoring stations, equipped with cameras and sensors to monitor the air and soil around us.
Within the Mesonet there's a smaller system called a Micronet. This helps forecasters and emergency departments get real-time information in some of the hardest-hit area, and bring us, and therefore you, information we didn't have access to before.

 

You might recall that when the Snowvember storm hit five years ago, Gov. Andrew Cuomo created some controversy in saying there was a need for better forecasting equipment, and this system is the result of those promises.
The new system won't just help News 4 in forecasting the weather, they will in-turn pass the information on to 961 The Breeze listeners.
More From 96.1 The Breeze WMSX