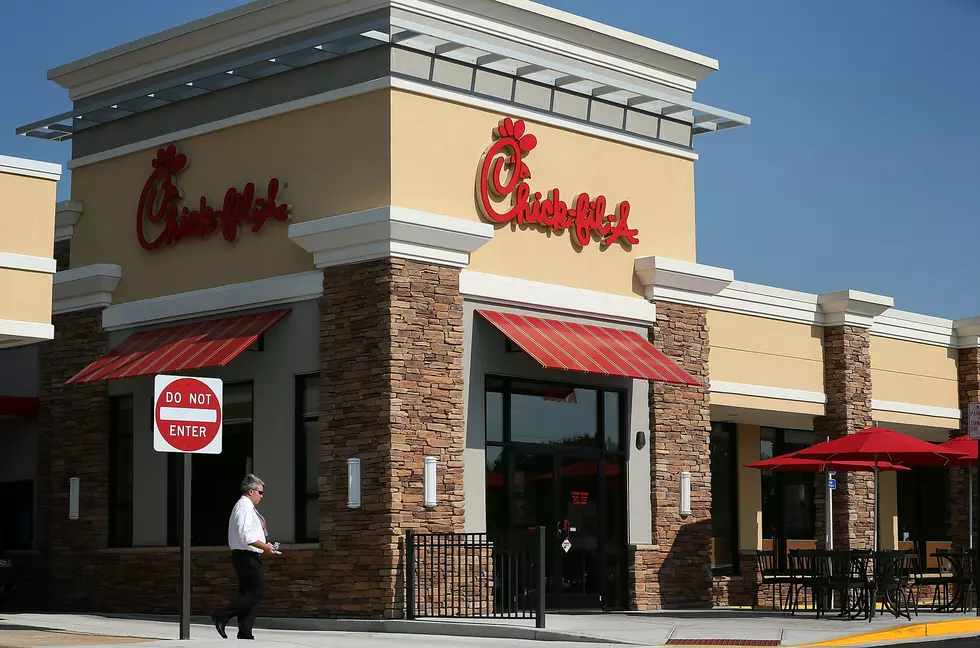 North Buffalo Chick-Fil-A Will Be Unique For This One Feature
Getty Images
A fourth Chick-Fil-A location is coming to Western New York and this location will have one very unique feature.
The newest Chick-Fil-A is set to open in North Buffalo at 50 Hinman Avenue after the proposed building plans were approved by the Buffalo Planning Board at a virtual meeting on Monday night.
The design of this Chick-Fil-A will be different than the two current ones located in Cheektowaga and Lancaster and the other approved location in Hamburg.
The North Buffalo Chick-Fil-A will feature a double drive-thru allowing customers to access the restaurant from both Delaware Ave and Hinman Avenue.
If you ask me, after seeing the traffic back-ups caused at the locations on Walden and Transit, the double drive-thru is a great idea for this busy area.
Allowing more vehicles to get into and out of the drive-thru quicker will get the backups down to a minimum.
There was a Chick-Fil-A where I used to live in Evansville, Indiana and I saw firsthand how smooth and quickly vehicles moved thru the area allowing the flow of traffic to remain steady.
Not everyone is happy with the location of the North Buffalo Chick-Fil-A. According to wgrz.com, some area residents are worried about the increase of traffic and idling vehicles in the front of their homes on a daily basis.
The new owners of North Buffalo Chick-Fil-A did address some of those concerns with their proposal citing that they will proved more landscaping to block the noise, subdued lighting and will close their outdoor patio earlier than other locations to keep the noise level down.
50 Most Popular Chain Restaurants in America
YouGov investigated the most popular dining brands in the country, and Stacker compiled the list to give readers context on the findings. Read on to look through America's vast and divergent variety of restaurants—maybe you'll even find a favorite or two.
6 Foods Buffalonians Want To Claim As Their Own
Here are the most popular foods in American that people in Western New York would love to claim for Buffalo and the 716.
23 Buffalo Bars We Really, Really Miss
More From 96.1 The Breeze WMSX