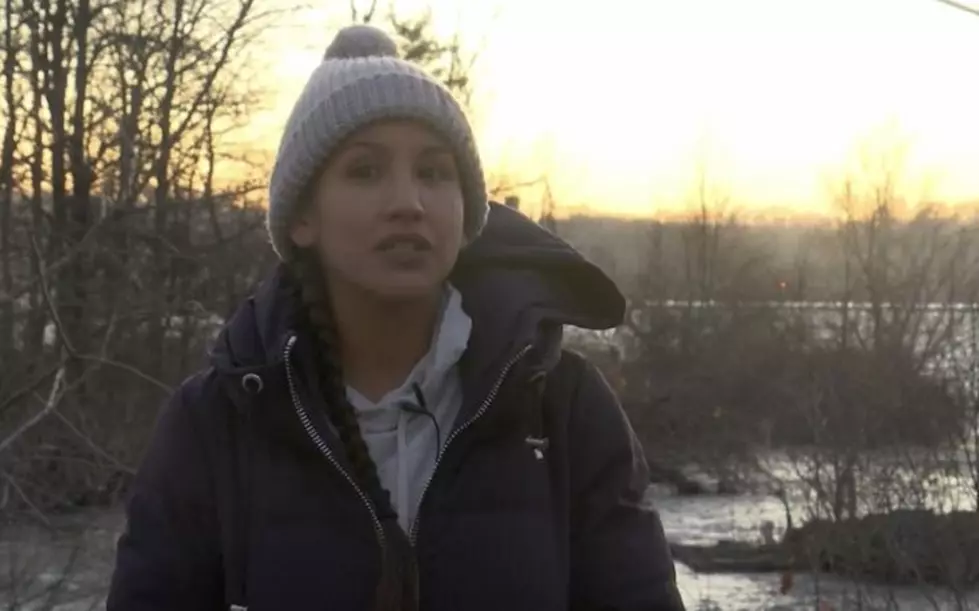 Niagara Falls Honors Seneca Nation With Resolution
Photo Credit: WIVB-TV
The islands at Niagara Falls mean more than just a photo opportunity for the Seneca Nation.
Enter your number to get our free mobile app
"Our stories are here on these islands and these lands, people were buried here our warriors were buried here, "said Nicky Thompson.
According to NEWS 4 (WIVB-TV) historical records reveal that the Seneca people buried their most revered warriors and healers on what is known as Goat Island. The City of Niagara Falls is now honoring that.
"My father raised me to do the right thing, and after doing some research and understanding the history of where we are standing and what it means to the Senecas, I felt it was necessary to honor the ancestral lands, their heritage, the indigenous people, and the aboriginal title itself," said Niagara Falls City Councilman Bill Kennedy.
The Niagara Falls City Council unanimously passed a resolution last month recognizing the lands as an important part of the Seneca heritage.
Members of the "Onondaw ga" nation while recognizing the significance of the resolution want New York state to follow suit.
"There's such a history of broken treaties, I think we feel like that voice has not been acknowledged. We're still here but they act like we don't exist. It's still Columbus Day it's not Indigenous Day in this state," said Thompson.
Community activist Ken Cosentino says New York State has been lax on showing significant support of the importance of these islands for the Onondaw ga people, even removing large stones that were part of a site of worship.
"We need New York State to pay attention, we need international courts to pay attention because something has to be done."
The New York State Parks Department when contacted issued the following statement:
"We are mindful of historic evidence of Native American burials on Goat Island. The park works closely with the SHPO to avoid potential disturbances to burials. We are currently working to improve interpretive material at the park to more fully tell the history of indigenous people at Niagara Falls."
10 Famous People Who Went to College in Buffalo
More From 96.1 The Breeze WMSX