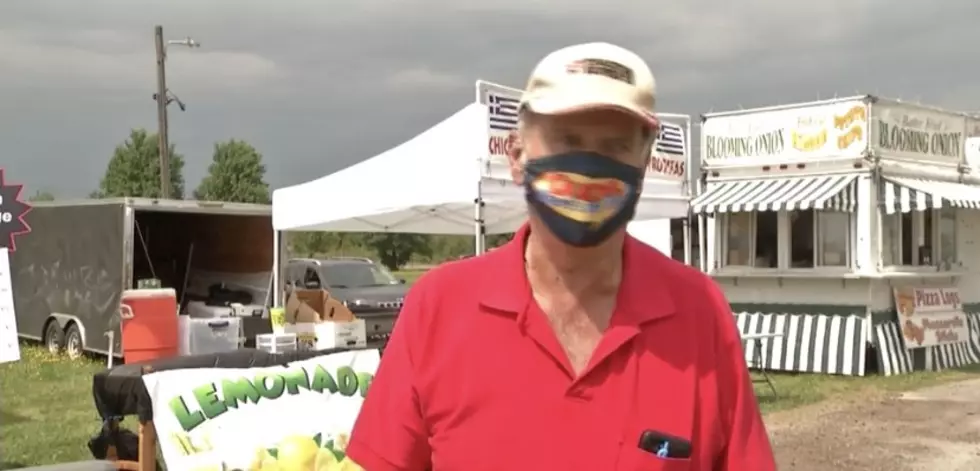 Niagara County To Host A Second Popular, Taste Of The Fair
Photo Credit: WIVB-TV
You may be suffering from "Fair withdrawal" this year because of the pandemic, so a number of events have popped up around the area including a "Taste of the Fair" this past weekend in Niagara County, and it was so well attended they will do it again!
Enter your number to get our free mobile app
A Taste of the Fair offered fair-friendly treats to safely satisfy the fair urges of customers amid the Covid-19 pandemic in a safe atmosphere.
According to WIVB-TV the event at the Niagara County Fairgrounds had all the popular fair foods, BBQ, blooming onions, pizza logs, ice cream, grilled cheese sandwiches, Italian and Polish food, hamburgers, philly seat and cheese, cotton candy, fries, fried dough, deep fried oreos, lemonade and tacos.
Food vendors were on the fairgrounds offering their popular fair food as either a drive-through or walk-up option.
While county fairs are not just about the food, it is a big part and easier to replicate than all the rides and displays.
With this in mind the Cornell Cooperative Extension of Niagara County hosted the event which proved to be so popular that they are going to do it again.
If you missed the event this past weekend they'll be holding another Taste of the Fair during the last weekend of August at the Niagara County Fairgrounds, located at 4487 Lake Avenue in Lockport.
9 Fast Food Chains We Wish Were In Buffalo
More From 96.1 The Breeze WMSX