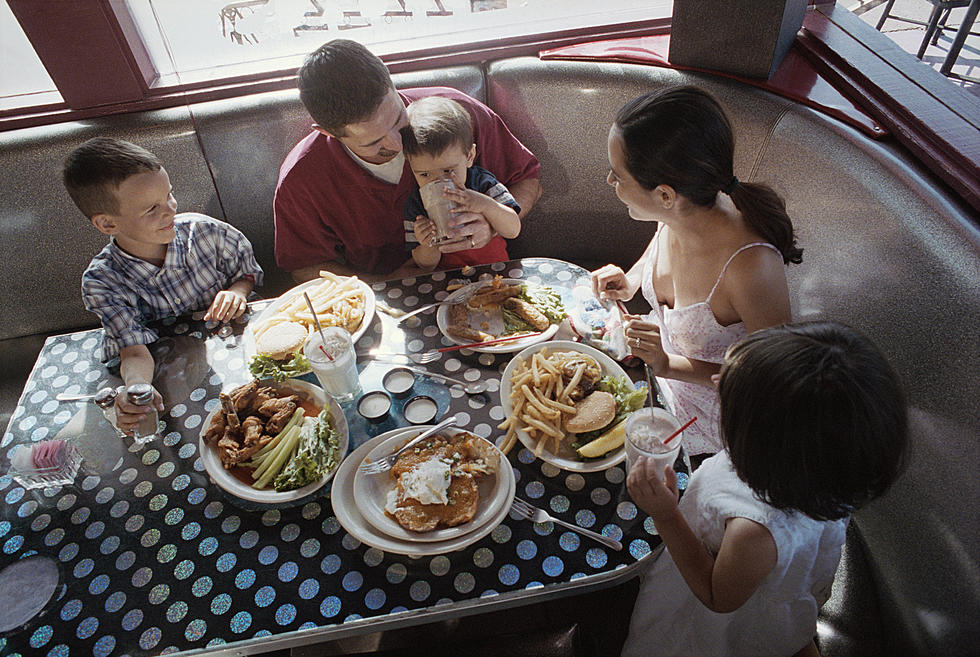 New York Restaurants Banning Kids Under 10?
Polka Dot Images
The next time you head out for dinner it could be a lot quieter.
Feel Good Mornings With Dave Fields Mon-Fri 6am-10am
There is a new trend among restaurants where they are banning children under the age of 10 years old.
Last week a resultant in New Jersey caused a social media stir when they announced that they were banning children under the age of 10 from eating there.
Nettie's House of Spaghetti in Tinton Falls, New Jersey posted this message on their Facebook page stating that starting on March 8th of this year, to make the dining experience even better for their customers they would not allow kids under 10 to dine there.
The post gave several reasons why the restaurant has taken the tactic of banning kids under 10. They include noise level, lack of space, and the restaurant's liability if a child got hurt when running around the place.
Many people complained on the restaurant's Facebook page saying that not all kids are misbehaving and that the rule is too strict.
Netti's is not the first restaurant in the country to ban younger kids. According to USA Today, a place in Houston, Texas announced that kids under 8 would not be welcome at 8 pm. The restaurant cited customer complaints that misbehaved kids had ruined their night.
There are no laws in the book in New York that make it illegal to ban children of a certain age from dining at a restaurant. Would you be for or against more restaurants adopting a "No Kids" policy here in New York?
Most Romantic Restaurants In Western New York
Valentine's Day is coming up. Hurry and reserve a table at one of these romantic restaurants in Western New York.
6 Buffalo Restaurants That Were On The Food Network
There are two things that Buffalo is known for. Snow and Wings, but the city is full of amazing restaurants that offer way more than great wings and the Food Network knows that.
A Peek Inside The New Thruway Rest Stops In New York State [PHOTOS]
Keep scrolling to see pictures of the newly revamped New York State Thruway service areas.
More From 96.1 The Breeze WMSX