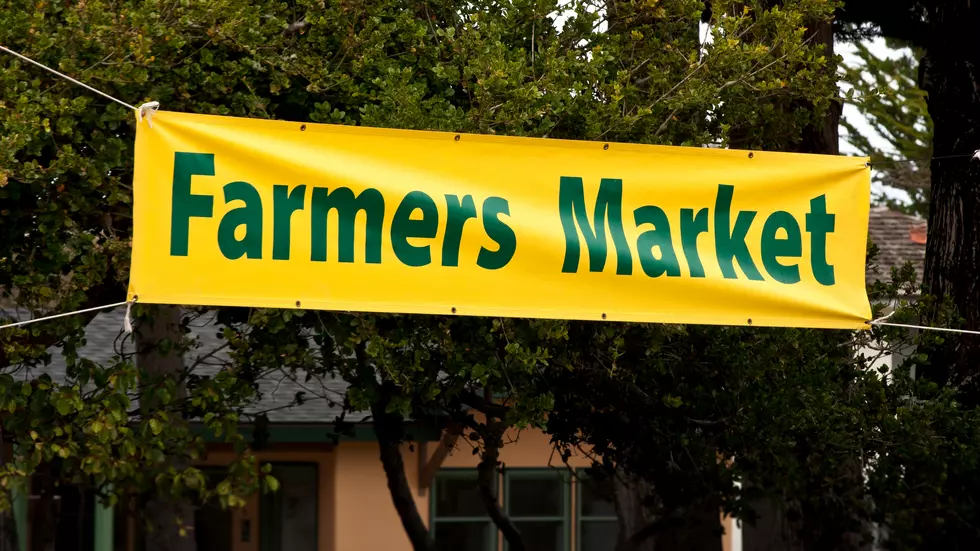 New Farmer's Market Kicks Off In Eden On May 4th
pbk-pg
If the pandemic has shown us anything, it's that we have to support our local farmers.  We never know when that food chain is going to be interrupted.
Last year, many of us started to realize that the supermarket isn't just connected to an endless conveyor belt that is always filled with food.  When the supply chain showed that it had some weak links, many of us started to buy more local food from local farmers more than we ever had in the past.
Why wouldn't we?  We should always support the local people in our community. Plus, in many cases, the food that you get from them is actually healthier than what you buy at the grocery store.
"Our goal for the market is to bring local small businesses together with the local community to share their product, hard work, and love for what they grow, make or sell," - press release from the Eden Farmer's Market
So if you're looking for a farmer's market to check out, there is a new one that is going to be held in Eden.  There was a small preview last fall.  They will start their actual season coming up on May 4th.
According to WKBW,  th organizers say the market will feature local farm products including:
Produce
Meats
Dairy/cheeses
Honey
Maple syrup
Baked goods
You'll also find artisans and crafts, plus, if all the food at the booths makes you hungry, they'll have food trucks with prepared foods as well.
Look for the market every other Tuesday starting May 4th at the Eden Legion Grounds (2912 Legion Dr. Eden, NY, 14057)
Check out their facebook page for more!
East Aurora Businesses We Miss Most
East Aurora has seen many changes and that means new business
More From 96.1 The Breeze WMSX