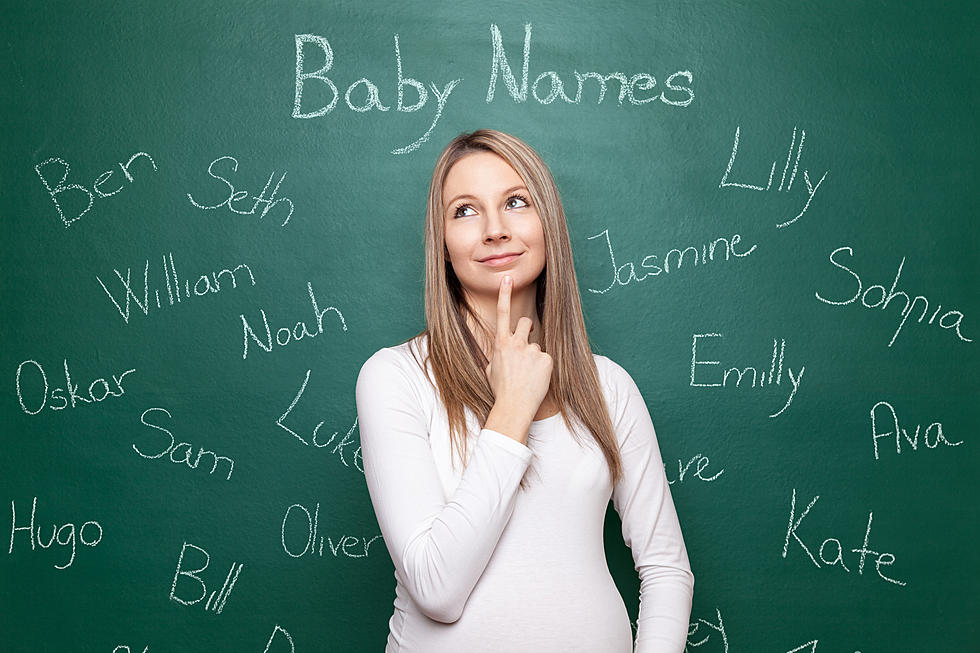 10 Baby Names You Don't Want To Use In New York
AND-ONE
Having a baby is an amazing experience and each child is completely different in their own unique way.
Feel Good Mornings With Dave Fields Mon-Fri 6am-10am
Parents nowadays also are trying to separate their children from the other kids in the class or on the block by giving them a unique names.
If you are one of those parents like me, I named our son Avry and even dropped the E from the traditional spelling so he would be different, there are 10 names that you are going to want to stay away from.
These are the most popular names in New York State given to babies.
First, we will start with the girls. Here are the most popular girls' names in New York for 2022.
EMMA
OLIVIA
MIA
SOPHIA
LEAH
Here are the most popular boys' names in New York for 2022.
LIAM
NOAH
ETHAN
LUCAS
JACOB
Of course, you do want to be careful to not go way overboard with the unique name. My son Avry will never have the chance to get a cup or keychain with his name on it unless we special order it.
It is good that no one else has his name, but the problem is that no company is making anything with his name, so you will have to spend a couple of extra bucks to get anything personalized with your child's unique name on it.
LOOK: Baby boomer baby names that have gone out of style
Using info from the Social Security Administration's baby name database,
Stacker
compiled a list of baby boomer baby names that have declined in popularity.
Check Out the Top Globetrotting Baby Names
Every year, we look forward to the latest list of the most popular baby names, but this list is different. The most recent popular baby name list is one that looks at the most popular baby names based on global travel locations. These are those names.
Best Concerts Ever Performed In Buffalo New York
We asked music lovers from all over Western New York what was their favorite concert they saw in the 716.
More From 96.1 The Breeze WMSX