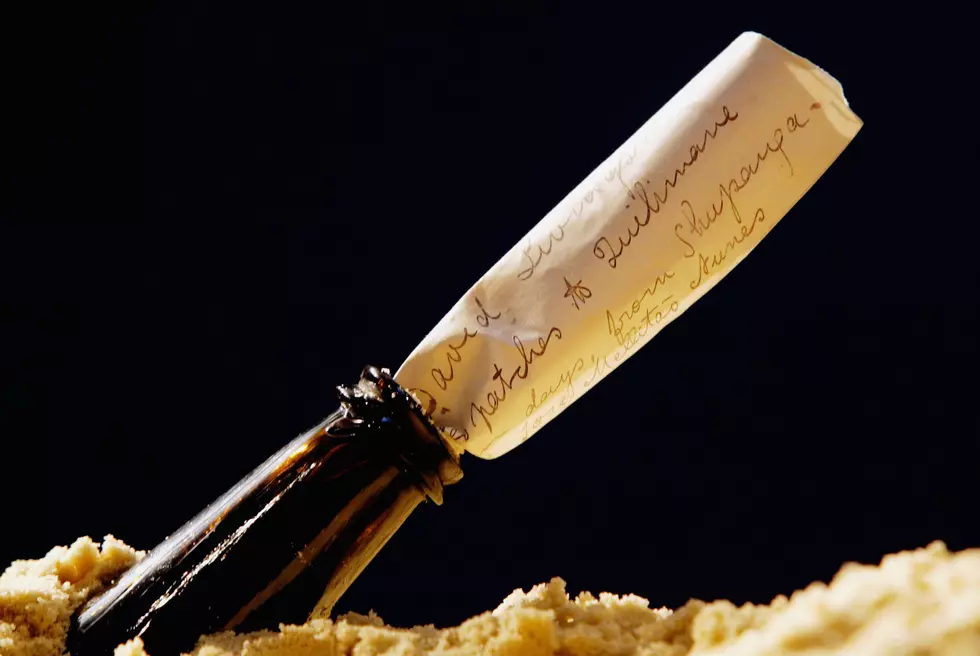 Message In A Bottle Sent By West Seneca Woman… FOUND!
Graeme Robertson
Cue The Police song, "Message In A Bottle." We are bringing this story local... West Seneca.
80 year old Rita Ganim of West Seneca visited Boston, MA in August of 2000. Rita placed a note in an Ocean Spray bottle and threw it in the Atlantic ocean. The note read,
""Just a little note saying hello, I'm visiting Gloucester. If and when someone gets this message please contact me. Cheers, Rita."
Rita didn't think about it after that moment until recently.
The bottle washed up in a small fishing village of Woods Harbour, Nova Scotia. Dallas Goreham who is an 11 year old boy found the bottle. At first, he thought it was a prank but he ended up showing it to his Mom.
His Mom took it upon herself to e mail Rita. The problem with that was the e mail that Rita put in her note was no longer active. Through the power of Google, Dallas's Mom was able to track down Rita.
Can you believe a message in a bottle survived almost 20 years in the Atlantic Ocean?
Dallas and his Mom ended up contacting Rita from West Seneca and Rita was surprised to hear about this. It is truly fate that this boy found the bottle!