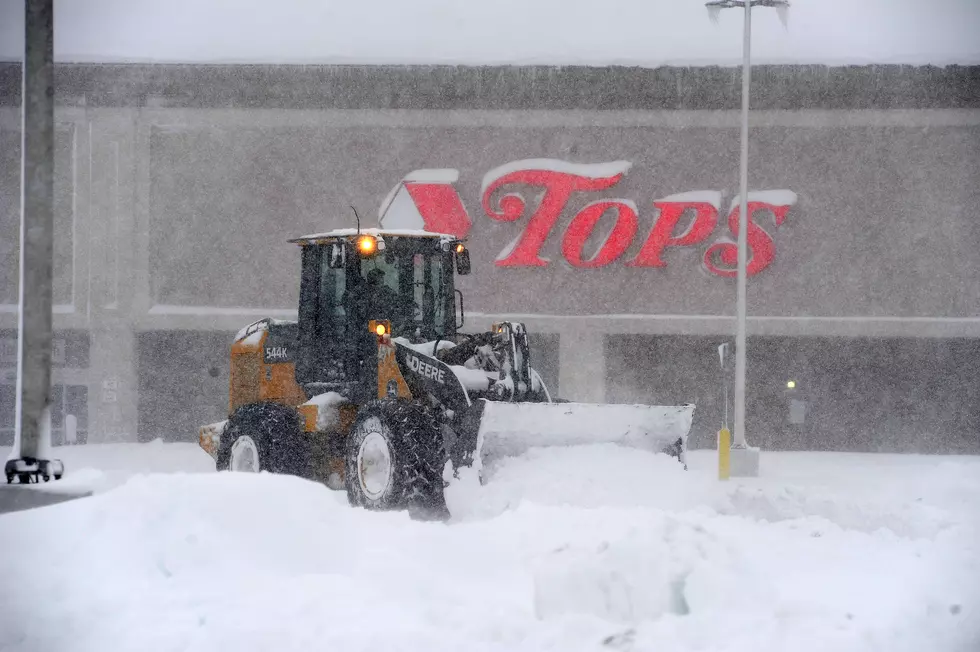 Massive Lake Effect Snow Storms Possible Across New York
Getty Images
As parts of the snow belt in New York continue to dig out from two massive snow events over the past two months, more lake effect snowstorms are still possible along the lake shore.
Feel Good Mornings With Dave Fields Mon-Fri 6am-10am
Lake effect snow is caused by colder weather moving over warm lake water and both Lake Erie and Lake Ontario have remained warmer than normal for the past couple of months.
Because the temperatures have been above average, ice hasn't been able to form over the lake and this will lead to more chances for lake-effect snow to impact parts of New York.
According to meteorologist Andy Parker, as of December 27th, Lake Erie was only 24% covered in ice.
  Even the blizzard over Christmas weekend was impacted by warmer temps along Lake Erie. Since the lake hasn't frozen up yet along the shoreline the winds from the blizzard blew water up over the walls and lead to homes and restaurants being encased  
With the temperatures dropping this week hopefully more ice will form along the lakes and the chances of lake-effect snow will also drop.
Buffalo Blizzard of 2022
Various Photos from around Buffalo and Western New York during and after Winter Storm Elliott brought a cyclone bomb to the area.
14 Bold Predictions For 2023 From Western New Yorkers
2023 is officially here and with a new year comes new hope, new worries, and new ideas of what the future holds.
New York's Most Expensive Home Just Hit The Market
New York's most expensive home just hit the market and is amazing.
More From 96.1 The Breeze WMSX