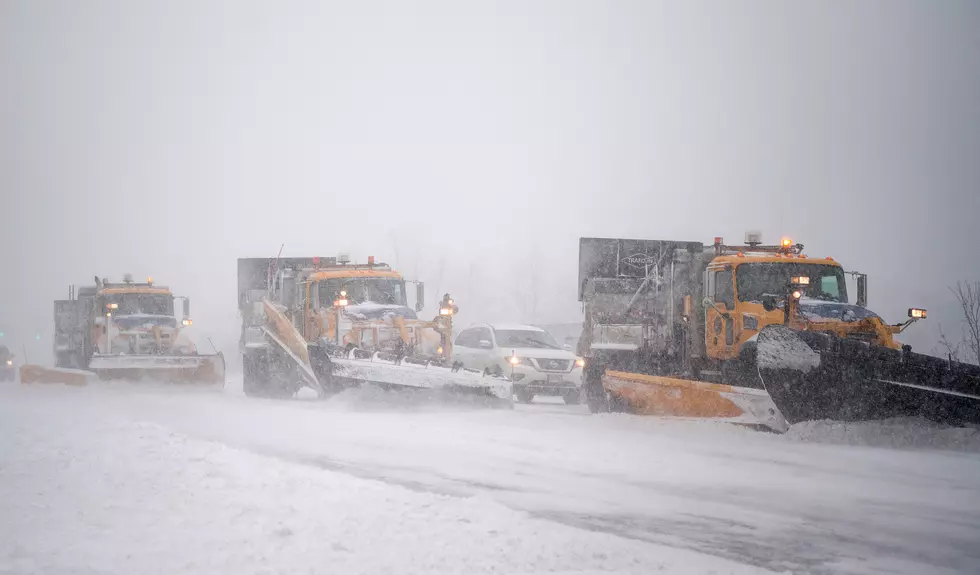 Massive Blizzard Could Impact Parts Of New York State
Getty Images
Once again New York State is bracing for a possible snowstorm that could set up this weekend and end up dumping feet of snow or could turn into a massive rainstorm depending on how the weather fronts set up.
Feel Good Mornings With Dave Fields Mon-Fri 6am-10am
There is a storm brewing along the East Coast that has a chance to turn into a massive snowstorm. Some weather models are calling for up to 30 inches of snow for parts of New York.
The majority of the snow looks like it will hit Syracuse and stay in the Eastern Part of the State.

If the storm gets cold enough all the precipitation that is expected would be in the form of snow and it could lead to massive snow totals. If the weather warms we could have large amounts of rain that could cause possible flooding issues.
A gale watch will be placed for parts of the Atlantic Ocean along the East coast from Saturday morning through Saturday Afternoon.
It has been a crazy winter so far with many places in New York well below their averages for snowfall, but parts of the state could make up for it this weekend.
19 Upstate New York Irish Restaurants Are An Absolute Must Try
Going to an Irish pub in the month of March is a must have experience in Upstate New York. Where are you going? Maybe you should try one of these 19 places.
5 Best Scratch-Offs To Buy In New York State
Based on odds of winning, here are the best lottery scratch-off games to purchase right now in New York State to score some cash.
8 Of The Best "Junk Foods" Made In Buffalo, NY
More From 96.1 The Breeze WMSX