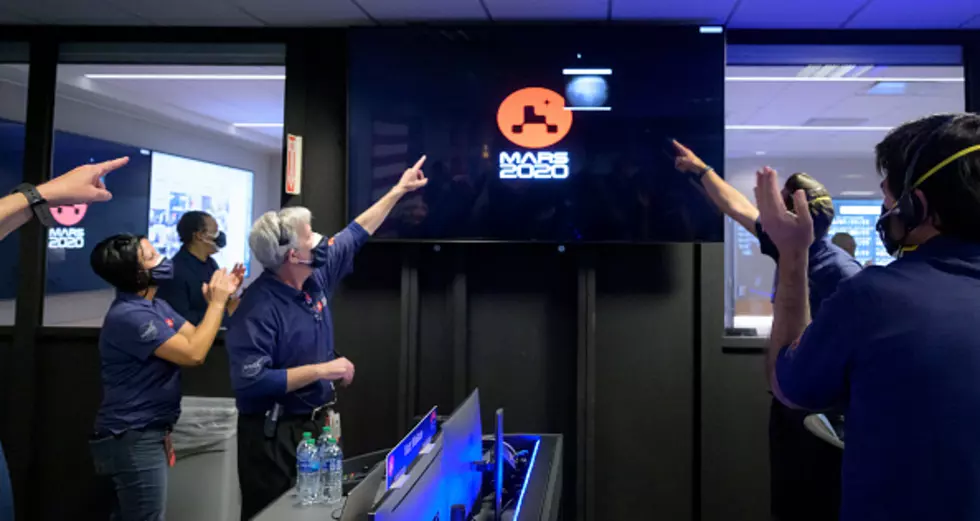 Mars 'Perseverance' Rocket Engines Designed in WNY
Getty Images
Technology from Western New York is making the "Perseverance" mission to Mars possible.
According to a story aired on WIVB-TV rocket engines made by Moog in Elma steered the rover to the red planet.
Moog's throttling valves also contributed to the safe landing this past Thursday afternoon (2/18/21).
Local engineers say the successful journey and landing of the rover Perseverance is proof that Western New York's contributions are paying off.
Manager of Moog Propulsion Engineering Steve McDonald says...
"It's another step in man kinds evolution in space exploration. I think one thing that this particular mission does well is it's another step forward in another huge milestone in our space exploration for us to base future mission on."
Moog's control valves will also help to keep pesky Martian dust from building up on the rover so it can drill for samples during this long mission.
This isn't Moog's first contribution to the Space program.  Nasa's Apollo missions were made possible by many contractors and government agencies throughout the United States.
According to Moog's website:
There were significant concentrations of effort in many regions, one of which was Western New York between Buffalo, Niagara Falls, and Rochester. The history of aerospace achievement in Western New York is well-known and dates back to the earliest days of flight. Few are aware, however, of the contributions made by Western New York to the early space program, particularly Apollo, but also the Mercury and Gemini programs leading up to it.
7 Times Buffalo Was Used On Jeopardy!
More From 96.1 The Breeze WMSX