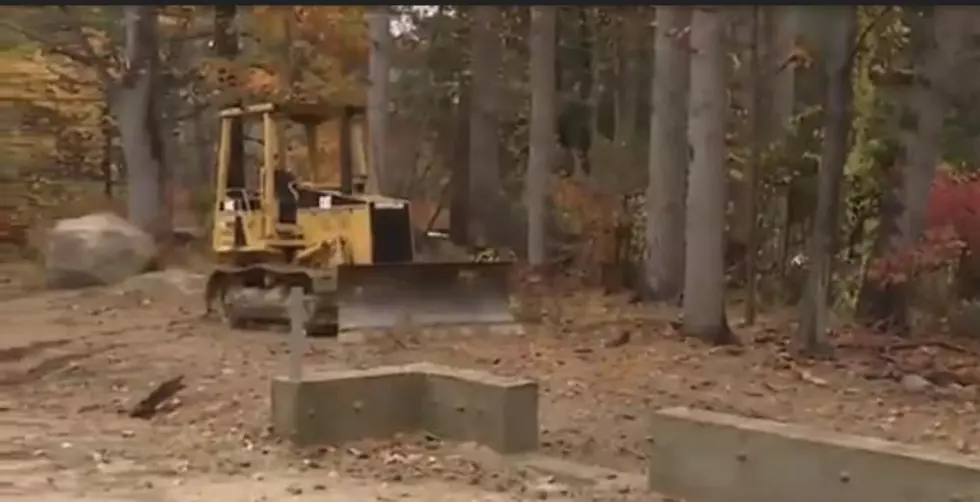 Man Builds Home For Veteran: 'Tell Me Something Good'
Photo Credit: WCVB-TV
WCVB-TV recently told the story of Mark Starr and his dream project. It's Mark's hope that as a result soon workers will begin framing a house in his town to be donated to a disabled veteran.
Enter your number to get our free mobile app
Starr who is a retired contractor has labeled his effort Come Home to Acton (after the town they live in).
"My wife and I have been here for over 60 years," Starr said. "We're able to live in a town like Acton because of those people that have been willing to sacrifice everything."
He said a recent visit to the Vietnam Veterans Memorial had a lasting effect on him.
At his insistence, the town of Acton sold him a lot that had been vacant for several years for one dollar. The generosity of local residents has been unbelievable.
"It's probably been close to $40,000 worth of work done," Starr said. "From carpenters, plumbers, electricians, virtually everything to do with building a new home. I have people who are willing to donate time."
Daniel Stack of the organization, Disabled American Veterans is helping with the selection of the future recipient of the home.
"Veterans that due to working situations or car accidents or motorcycle accidents end up unfortunately in need of a wheelchair accessible home," Stack said. "Those are the families that many times just cannot come up with the income they need."
"I'm hoping that townspeople of Acton will step up to the plate and do the majority of it," he said.
He said he also hopes the idea inspired by Come Home to Acton catches on in other towns across our nation.
KEEP READING: See the richest person in every state
More From 96.1 The Breeze WMSX