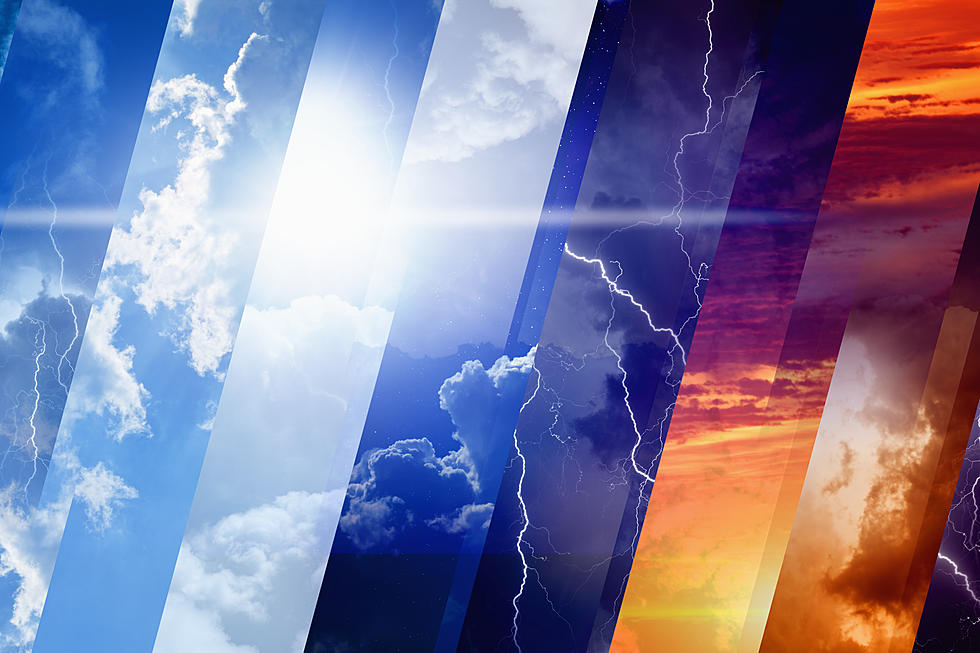 Major Weather Change On Tap For Western New York
Ig0rZh
There is one thing that is true about Western New York. If you don't like the weather, wait five minutes and it will change.
Feel Good Mornings With Dave Fields Mon-Fri 6am-10am
We have another big change in the weather coming up this afternoon. A major storm front is expected to start moving through the 716 this afternoon starting around 3pm.
This weather front will bring rain and snow, plus the winds will pick up with possible gusts around 40-50 miles per hour.
The wild weather will continue through the weekend as well. Looking ahead, Thursday will be sunny and cold with a high near 36.
Then on Friday, the rain returns to Western New York with possible thunderstorms on tap for Saturday as well.
Sunday the sun is back but so is the cold weather. The high on Sunday is only 37 degrees.
"The Boss" Bruce Springsteen Rocked Buffalo New York
Last week Western New York had a chance to sign along with "The Boss" Bruce Springsteen.
Western New York Airbnb Is Perfect For Getting Off The Grid
If you want to get "off the grid" and get some alone time with family and friends there is a special "One of A Kind" place that you can rent that is just a short drive from Buffalo.
Castle Like Home For Sale In Orchard Park [PICTURES]
Have you ever wanted to live like a King or Queen? Now you have a chance to be the Lord or Lady of your own manor with this Castle-inspired home for sale in Orchard Park.
More From 96.1 The Breeze WMSX