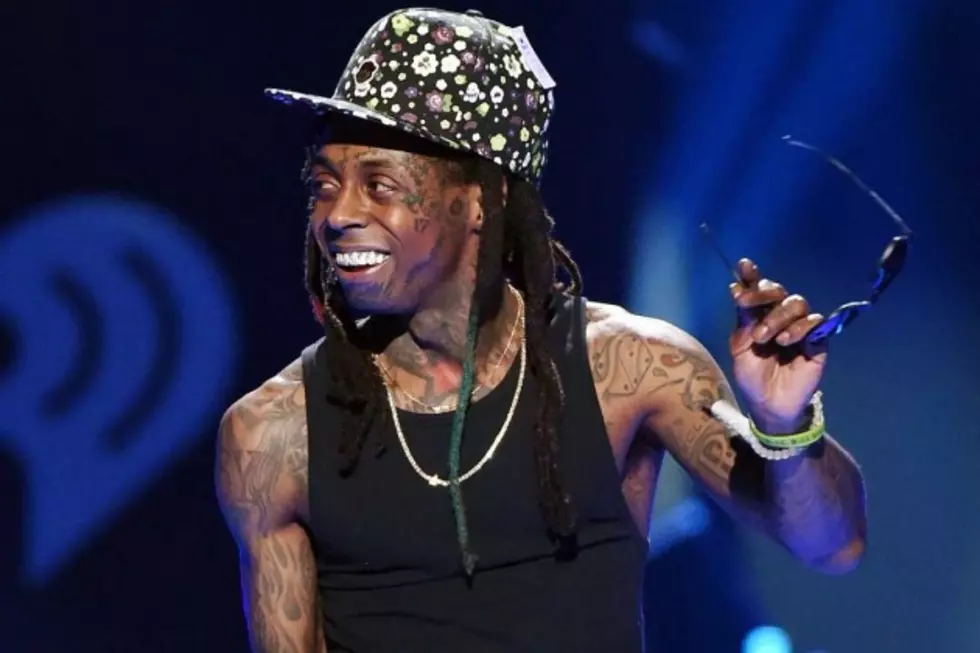 Lil Wayne's Sex Tape Has Been Leaked
Ethan Miller, Getty Images
If you've ever had any desire to see video footage of Lil Wayne engaged in salacious acts with two women at once, your time has come.
According to In Flex We Trust, a long-rumored sex tape of the rapper finally made its way to the Internet. The video shows what appears to be Wayne in bed with two women, both of which are presumed to be strippers. You can head over to this site to check it out for yourself, if you're so inclined. In case you couldn't already guess, the video is highly NSFW — unless you work in porn.
TMZ reports that the rapper's team recently became aware of the existence of the tape, when someone began shopping it around to big-name porn companies. A representative for Lil Wayne said he had no idea he was being filmed at the time, and they'd have every intention of suing, should the video make its way to the general public .
It's been a rough year for Lil Wayne. News of the sex tape leak comes less than a month after he and Christina Milian announced their breakup, after the two dated for just under a year. A few months before that, news came out that Birdman and Young Thug were named in an indictment as co-conspirators involved in a larger plot to kill Lil Wayne, reportedly as a result of the rapper attempting to sue Cash Money Records in order to break his contract. The two were never officially charged, and Birdman has since maintained his innocence in the tour bus shooting.
See Yearbook Photos of Lil Wayne + More Celebrities
More From 96.1 The Breeze WMSX