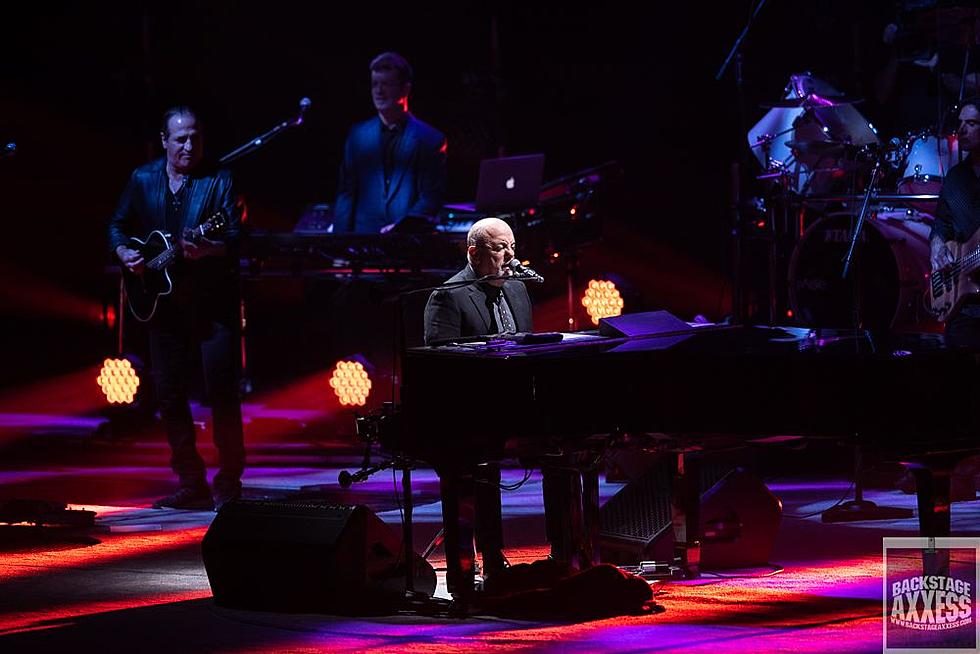 Legendary Billy Joel First Show At New Concert Venue In Ontario [PHOTOS]
Photo Credit: backstageaxxess.com
The newest concert venue in the area finally opened and they did it with amazing musical talent.
Feel Good Mornings With Dave Fields Mon-Fri 6am-10am
Billy Joel took the stage Saturday Night at the new OLG Stage at Fallsview Casino in Niagara Falls, Canada.
The OLG Stage is the latest venue to open in the area and it has state-of-the-art technology, outstanding acoustics, and the ability to hold 5,000 people for concerts, events, and plays.
According to the Fallsview Casino website, every seat in the venue is never more than 150 feet away from the action.
If you want a true rock icon, you don't have to look further than Billy Joel. During his amazing career, Joel has had 33 Top 40 hits and has been nominated for 23 Grammys. He started his career in 1972 and since then has won tons of awards including a Grammy Legend Award, and Johnny Mercer Award.
Joel has been inducted into the Songwriters Hall of Fame, The Rock & Roll Hall of Fame, and has won the Recording Industry Association of America Diamond Award,
The OLG Stage will be the home to several big-time acts over the next several weeks. Acts that are expected to be on stage include Pit Bull, Billy Idol, The Steve Miller Band, and Rod Stewart.
For me, Billy Joel is one artist I tell everyone that they have to see in person at least once. He does a great job storytelling and playing all his hits.
Check out some photos of the opening night of the OLG Stage courtesy of our friend David "Gus" Griesinger from BackstageAxxess was at the show with the camera in hand.
Billy Joel OLG Stage in Niagara Falls
Billy Joel performs at new OLG Stage in Niagra Falls, Ontario.
Goo Goo Dolls Rock Buffalo
The Goo Goo Dolls were back in their hometown of Buffalo over the weekend.
Best Concerts Ever Performed In Buffalo New York
We asked music lovers from all over Western New York what was their favorite concert they saw in the 716.
More From 96.1 The Breeze WMSX