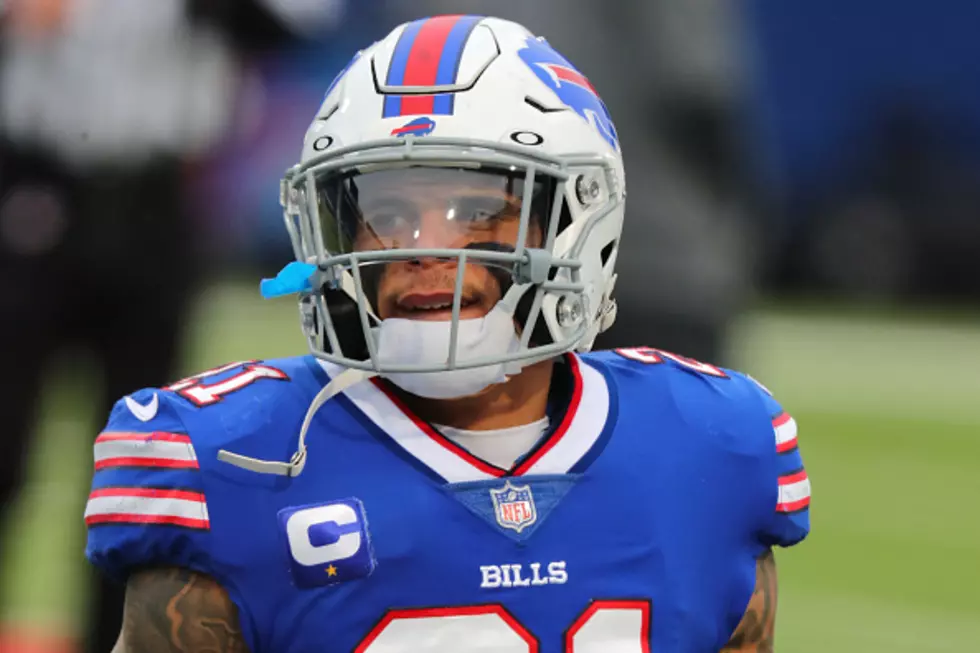 Jordan Poyer Claps Back At Fan On Social Media
Getty Images
Things are getting a little antsy as the Buffalo Bills head into NFL free agency.
Feel Good Mornings With Dave Fields Mon-Fri 6am-10am
It looks like All-Pro safety Jordan Poyer won't be returning to Buffalo next season. During his podcast, he said that if he wasn't coming back to Buffalo, he would like to go to a place that has sunshine and doesn't take half his money in the form of taxes.
Well, one member of Bills Mafia wasn't happy with Poyer's comments and hit him up on social media. Poyer wasn't happy and clapped back at the fan.
What he said is true he is entitled to his opinion but when you are a public figure and you say something on a public forum (his podcast) you should have an expectation that people are going to comment on it.
Should the fan send him a message? Maybe, Maybe not. But as someone who talks every day to thousands of people, I know that people will take what I said with their own personal bias. I am sure he has said this in the past, but not during a time when he could leave the team. Of course, saying it now has a lot more emotional pull than if he said it after signing a new 3-year deal.
I am still blown away by the number of celebrities or public figures that don't understand that people have an opinion about your life. You play football and make a lot of money because fans are paying and watching. Don't want people to criticize your opinions, don't play football, or don't put them out there in a public forum.
10 Buffalo Bills Players Who Are Free Agents
These 10 players could be on new teams next season.
Bills Mafia Show Love For Damar Hamlin Before Game [PHOTOS]
Bills Mafia came out in amazing support of Bills Safety Damar Hamlin before Sunday's home game.
6 Names Western New Yorkers Call Bills Stadium
The Buffalo Bills have been around for a long time and ever since they moved to Orchard Park, Western New Yorkers have called the stadium several different names.
More From 96.1 The Breeze WMSX