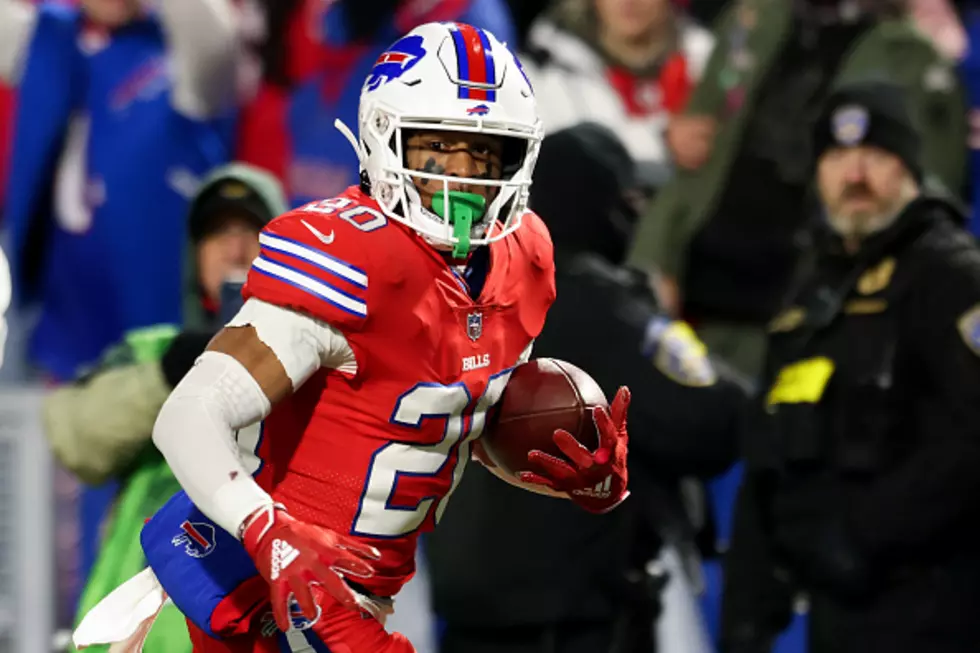 One of Ken Dorsey's Downfalls for Bills Offense Down the Stretch
Getty Images
The Buffalo Bills made their first move of the off-season on Thursday, as both Alaina Getzenberg of ESPN and the Associated Press reported the Bills fired safeties coach Jim Salgado.
Salgado has been with the team since the Sean McDermott era started back in 2017.
The Bills have some work to do after their hugely disappointing no-show against the Cincinnati Bengals in the AFC Divisional round. The Bills got out-played and out-coached against the Bengals.
The Bills did go 13-3 and had a top five offense and defense once again, but there's no doubt the offense wasn't the same after the bye week. Really from the Sunday Night Football game against the Green Bay Packers onward, the offense was in a funk. Some of that may have been the elbow injury to Josh Allen the week after against the New York Jets.
Offensive coordinator and first-time play-caller, Ken Dorsey, has come under fire from fans and media for his handling of the offense down the stretch.
There was no indication that Dorsey would be out during general manager Brandon Beane's press conference on Tuesday and Josh Allen reaffirmed Dorsey would be back in year two, so it appears he will be back for his second year as the Bills OC, after being the team's quarterback coach since 2019 under former Bills OC Brian Daboll.
One of Dorsey's biggest downfalls as the play-caller for fans is not being able to effectively use running backs James Cook and Nyheim Hines in the passing game.
Hines was acquired in early November from the Indianapolis Colts and while he was excellent on kick and punt returns, he was never used much in the running and passing game, even though he was with the Colts.
There's no doubt that the Bills need to upgrade at wide receiver. They also have to find ways to get Cook and Hines the football, if Hines is back. He may be a cap casualty but we will see about that.
How confident are you in Dorsey for 2023?
Four Bills Players Who Could Leave Buffalo in 2023/2024
Four players that Buffalo Bills general manager Brandon Beane will have to make decisions on.
16 Buffalo Bills With Some Of The Best And Worst Nicknames
22 Famous Buffalo Sports Phrases Every Die-Hard Bills and Sabres Fan Knows
Being a sports fan in Buffalo is sometimes like knowing a different language. Here are 22 of our favorite Buffalo sports phrases you already know if you're a huge fan! And if you're new here, here's how to catch up.
More From 96.1 The Breeze WMSX