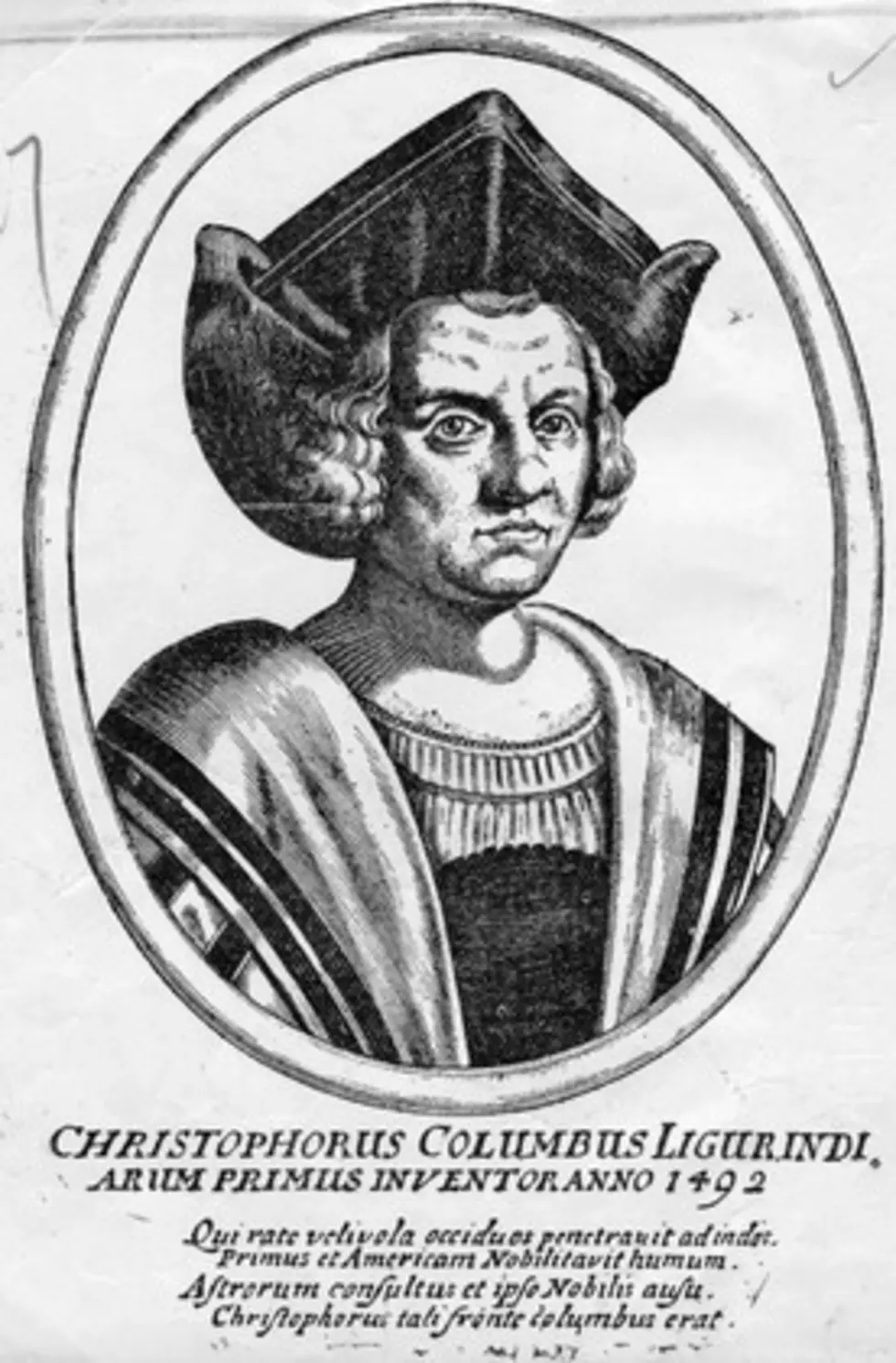 It's Still Columbus Day in Williamsville; School Board Rejects 'Indigenous Peoples' Day'
Hulton Archive
According to the Buffalo News, the Williamsville School District voted Tuesday to keep the second Monday in September as "Columbus Day," instead of "Indigenous Peoples' Day."
The name change was proposed by Board President Toni L. Vazquez, and was the only vote cast in favor of the change.
The Buffalo News article quotes Ms. Vazquez: "I thought this would be a great time to take a bold stance. I thought Williamsville could be a pillar of inclusive teachings and a change agent that other districts would want to mimic."
Some communities in WNY celebrate Indigenous People's Day, including the Village of Akron. According to WKBW, the village made Indigenous People's Day an official holiday in 2015. That same year, "the town of Newstead, home to part of the Tonawanda Indian Reservation, voted in May to recognize Indigenous People's Day on Columbus Day," according to a CNN report on communities adopting the name.
As well, in 2016 the Niagara Wheatfield Central School District changed Columbus Day to Indigenous Peoples' Day after pleas from the Niagara Wheatfield Student Council and the Native American Club (WKBW).
Vazquez had made the suggestion to change the holiday in Williamsville after seeing the presentation on the subject by students at Niagara Wheatfield School District.
According to CNN, "Berkeley, California, is thought to be the first city to adopt Indigenous People's Day, in 1992, building on global efforts to correct the misperception that Columbus was the first explorer to reach the banks of the New World."
Seattle and Minneapolis became the first major American cities to adopt Indigenous Peoples' Day in 2014.
More From 96.1 The Breeze WMSX