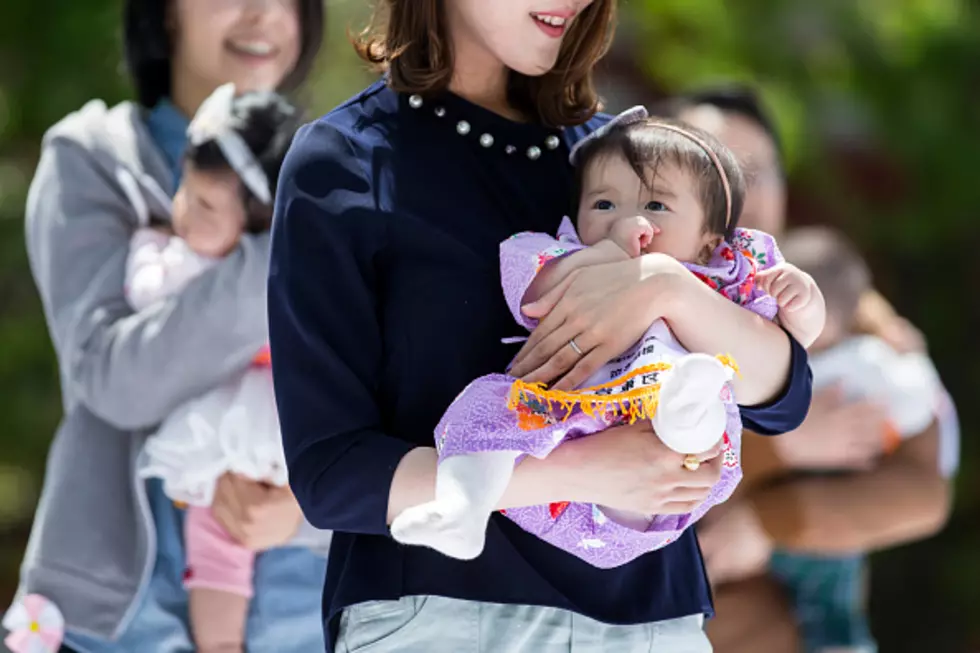 How Many Hours Moms Spend Parenting
Getty Images
With Mother's Day this Sunday...have you ever thought about how much time you spend being a Mom...parenting?
..the average mom spends 97 hours a WEEK taking care of their children.  Which is like two-and-a-half full-time jobs . . . even though 70% of moms in the survey said they also HAVE a part-time or full-time job.
Think about some of the tasks you have as a Mom...meal planner . . . cook . . . housekeeper . . . launderer . . . teacher . . . nurse . . . personal assistant . . . therapist . . . and event planner..some of those tasks extend to what you do for you husband or partner as well.
To make time for their children, moms report not getting enough sleep (53 percent), missing out on date nights with a significant other (47 percent) and not having time for hobbies or going out with friends (47 percent).
If you got paid for all of it you would be making over $100,000 a year...are you taking all this down for ammunition for your next "discussion" about how you spent your day?
Time for us to celebrate Mom's... our Mom's and the mother's of our children.
More From 96.1 The Breeze WMSX