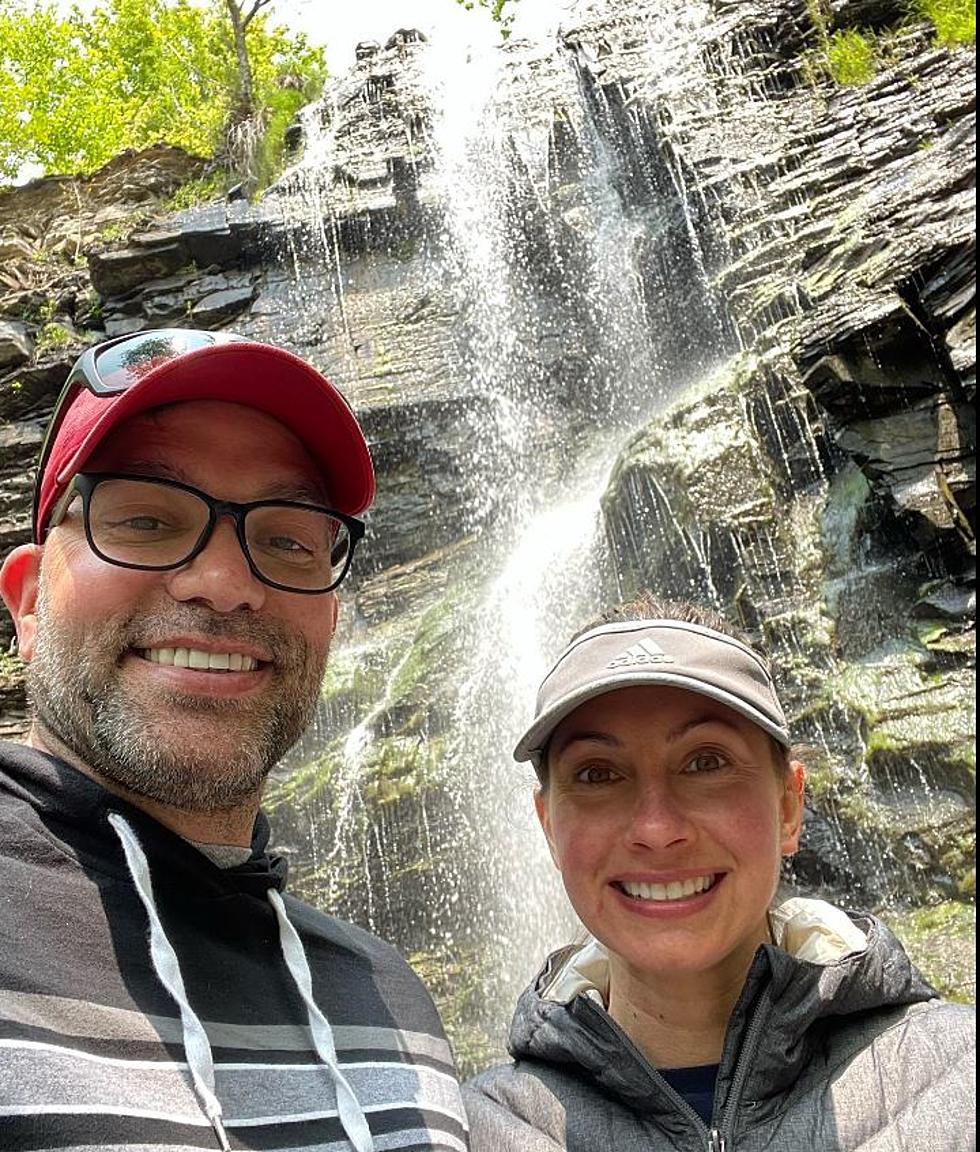 Get Up Close To This Western New York Waterfall
Photo Credit: Dave Fields
If you are looking for a chance to get up close and personal with a waterfall here in Western New York, you are going to want to head South.
Feel Good Mornings With Dave Fields Mon-Fri 6am-10am
Anytime you say "waterfall" in Western New York, people automatically think of Niagara Falls.
It is one of the Natural Wonders of the World, and you can get really close to it with a trip on the Maid of the Mist, but what if you want more of a quieter experience?
Hobuck Flats
My wife and I were told about this trail a couple of weeks ago and it is amazing. It is not too much for the average person to hike. There are some points where you need to climb over some things but nothing major and the trail takes you right to the waterfalls. And by "right to" you can walk right up and stand under the falls if you want.
EXTRA: FAMILY-FRIENDLY HIKING TRAILS IN WNY
Hobuck Flats is known for prime fishing right off the bridge into 18-mile creek or you can walk around the bank and find some cool little fishing spots. Of course, the trails are excellent and will take you about 30 minutes to 45 minutes to walk around them.
Besides the waterfall, the trail takes you along the creek and some people have even put in a couple of benches made from fallen trees so you can take a break.
If you are looking for a family fun hiking trail, Hobuck Flats is it.
6 Hiking Trails Not Far Off the New York State Thruway
If you're driving along I-90, you don't have to trudge dozens of miles out of your way to pick up a great hike in New York State.
The 12 Best Broome County Hiking Trails
The Hudson Valley's 11 Strangest Things Found While Hiking
More From 96.1 The Breeze WMSX