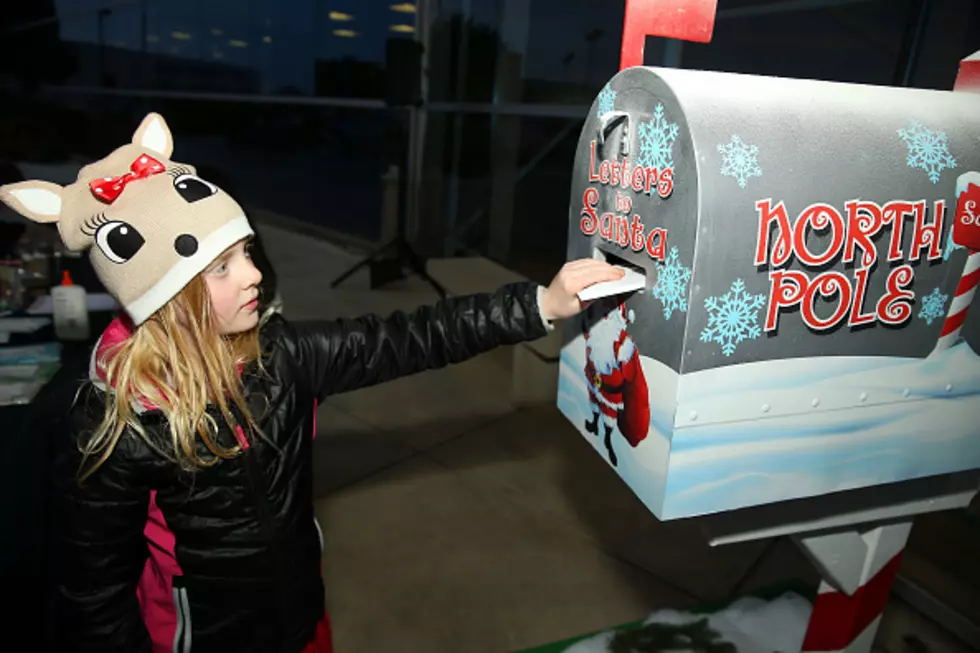 Here's How Your Child Can Send A Letter To Santa
Getty Images
'Tis the Season...yes kids there IS a Santa Claus, how many parents have reminded their little ones of this, and that HE is watching.
The Postal Service™ is doing its part to help you prove the jolly old elf's existence when Santa replies to your child's letter to Santa — complete with the North Pole Postmark!
The Greetings from the North Pole Post Office program adds to the excitement of Christmas and is ideal for getting kids interested in letter writing, stamps and penmanship.
Enter your number to get our mobile branded app
Here's how the Postal Service recommends you proceed:
Have the child write a letter to Santa and place it in an envelope addressed to: Santa Claus, North Pole.
Write a personalized response to the child's letter and sign it "From Santa." To save paper you can write the response on the back of your child's letter.
Insert both letters into an envelope, and address it to the child.
Add the return address: SANTA, NORTH POLE, to the envelope.
Ensure a First-Class Mail stamp is affixed to the envelope.
Place the complete envelope into a larger envelope, with appropriate postage, and address it to: NORTH POLE POSTMARK POSTMASTER 4141 POSTMARK DR ANCHORAGE AK 99530-9998
It is recommended that you send your letters by December 7 so that they can be received by the Anchorage, AK, Postmaster no later than December 14. 
More From 96.1 The Breeze WMSX