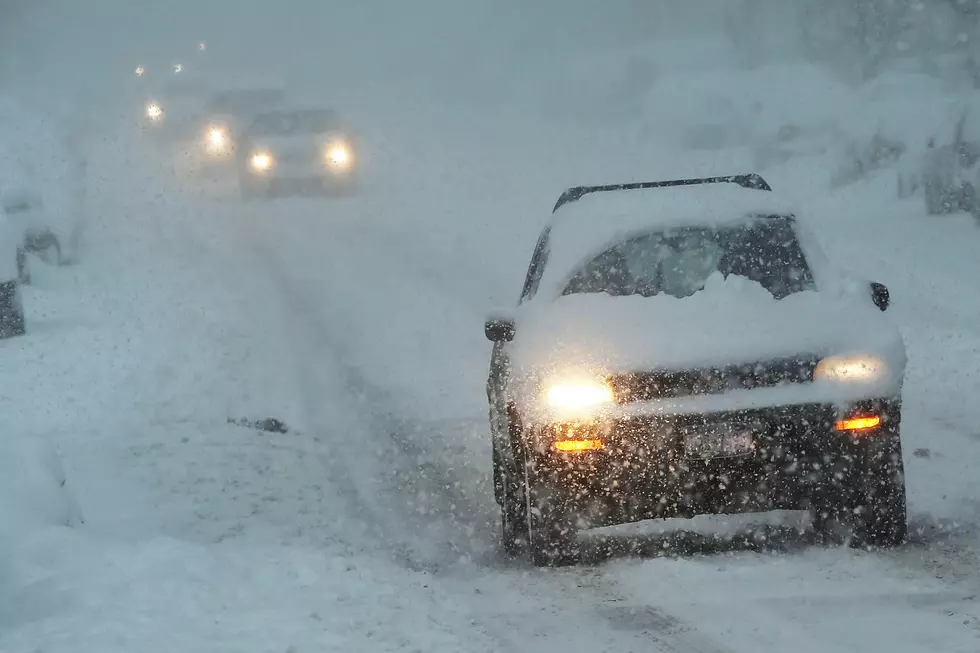 Hazardous Travel Conditions Expected Today Across New York
Spencer Platt
New York is bracing for a massive snowstorm that will impact much of the state.
Feel Good Mornings With Dave Fields Mon-Fri 6am-10am
With such widespread snow expected today and through the weekend, travel around the state could be impacted by the weather.
New York Governor Kathy Hochul has advised people across the state to prepare for this massive winter storm that is set to move across the state this weekend. Parts of the state could be under a foot of snow that will make travel very hazardous this weekend.
The New York State Department of Transportation getting ready for the storm. They are expected to have over 1700 plows on the roads this weekend.
Besides snow, some areas will see a wintery mix of ice and sleet that could cause very slippery road conditions. It looks like Western New York is just going to get the edge fo this storm and the winter weather advisories are in place starting around 3 pm this afternoon.
  In Central New York, Winter storm warnings and advisories are in place until Saturday afternoon. More snow is expected in the eastern part of Central New York
The good news is that this storm system should be out of the state by Saturday night and some sunshine is in the forecast for Sunday.
New York Lottery Announces 7 "Big Money" Winners
According to the New York Lottery, there are seven New Yorkers who won $1 million dollars or more playing the lottery.
10 Baby Names You Don't Want To Use In New York
These are the most popular names in New York State given to babies
Best Concerts Ever Performed In Buffalo New York
We asked music lovers from all over Western New York what was their favorite concert they saw in the 716.
More From 96.1 The Breeze WMSX