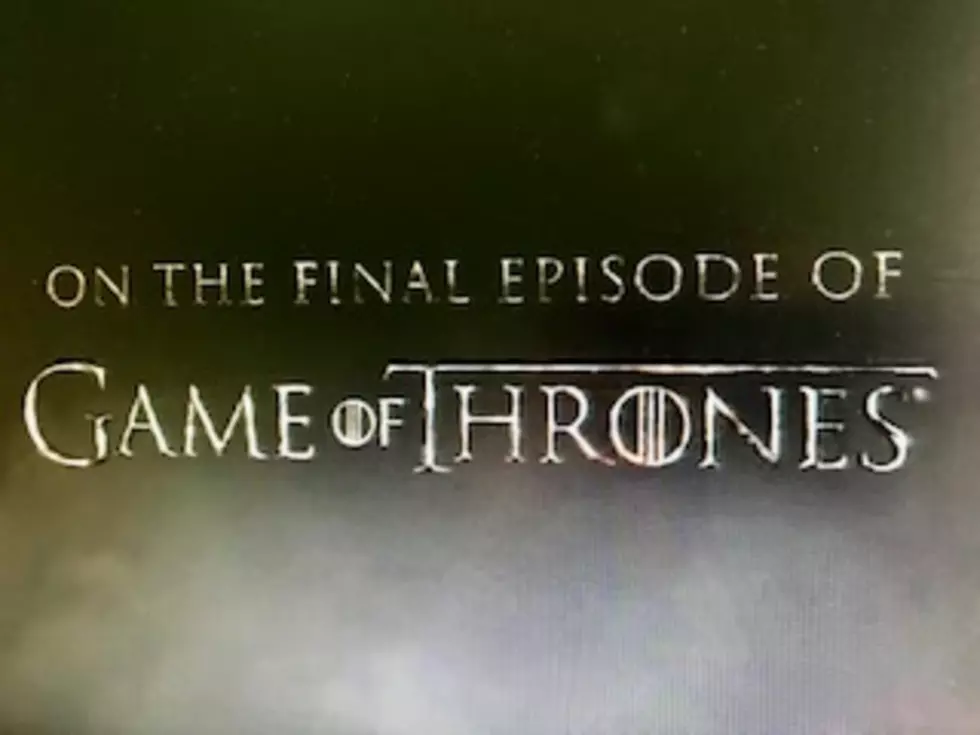 Have You Decided To Skip Work After The Game Of Thrones Finale?
Photo credit: HBO
Last night was the "Game of Thrones" series finale . . . and today is a federal holiday.  Actually that is NEXT Monday, but don't be surprised if you're short-handed at work today.
A new poll by the Workforce Institute at Kronos predicts an estimated 10.7 million Americans will skip work the morning after the GoT finale. According to the study, most viewers will either call in sick or use a last-minute vacation day.

For those who do make it into the office, the poll suggests employees who watched the finale will arrive late, work remotely or be less productive than usual overall.
Here's another interesting tidbit...
The petition to redo Season 8 with COMPETENT WRITERS passed 700,000 signatures last night . . . and now they're shooting for a MILLION.
No spoilers here for those who haven't watched it yet.
More From 96.1 The Breeze WMSX