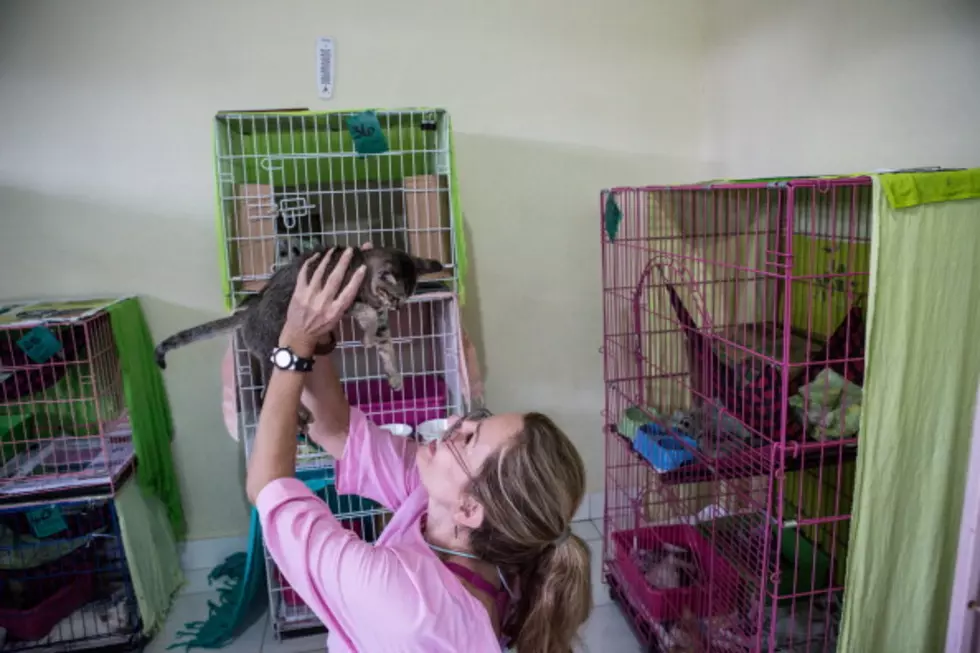 Hamburg Police Purr-fect Rescue: 'Tell Me Something Good'
Getty Images
The next time we pass a police officer rather than looking at him or her judgingly maybe a "thank you" is in order for the times they have gone above and beyond the call.
There have been a number of national stories lately about police officers buying meals for the homeless, playing basketball with kids, and other things that you don't normally think of them doing.
Well, WKBW-TV shared a local story that shines a light on just such an occurrence.
Town of Hamburg Police were assisting Loss prevention officers from Wegmans who were investigating a shoplifting incident.
A search of a culvert on McKinley Parkway for stolen merchandise revealed a surprise. A bag containing what the officers originally thought might be stolen merchandise was found in the culvert.
Upon opening the bag officers found two small kittens.
The Town of Hamburg Police reached out to the Ten Lives Club, a local cat adoption shelter who immediately took the cats and provided medical care to ensure their well being.
The kittens appeared to be in good health, but this is a reminder that if you find an orphaned or lost animal that you cannot care for there is a proper way to surrender them.
A google check can numerous area animal adoption agencies.
These kittens were lucky to be found and cared for properly, especially with temperatures this time of the year in the Buffalo area.
Thank you to the Hamburg Police, the Ten Lives Club, and all officers, volunteers, and Western New Yorkers who every day provide for animals that otherwise would not be able to fend for themselves.
KEEP READING: See how animals around the world are responding to COVID-19
More From 96.1 The Breeze WMSX