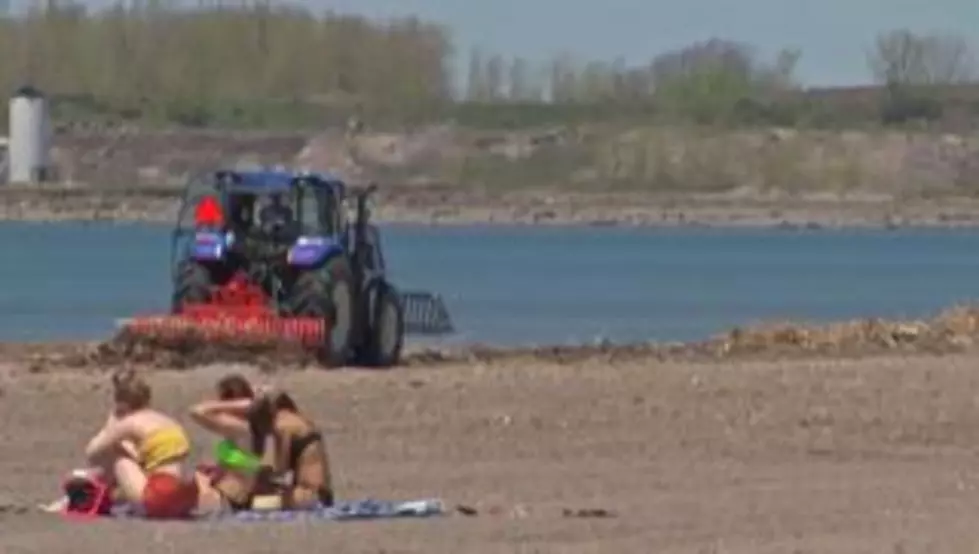 Erie County Beaches Will NOT Reopen For Memorial Day Weekend
Photo Credit: WIVB-TV
In his briefings last week Governor Cuomo told us state beaches would be open for Memorial Day weekend, as long as people follow social distancing.
Enter your number to get our free mobile app
Erie County Executive Mark Poloncarz announced on WIVB-TV yesterday that will NOT be the case with Erie County beaches.
He started off by stating that Erie County beaches like Bennett and Lake Erie Beach won't be open at all.

Poloncarz says typically county beaches don't even open until June anyway and this year is no different – although he did not say when we can expect them to open for the season.
Law enforcement and the parks department members will be patrolling area beaches this weekend to make sure these closures are being enforced.
County parks and golf courses are open for use so long as you practice safe social distancing even when out in a park area. That includes wearing masks and sanitizing your hands.
There will be some state-owned beaches open this weekend including Woodlawn and Beaver Island. Evangola Beach will be open starting,, tomorrow (Friday).
Swimming will be allowed at Beaver Island and Woodlawn where lifeguards will be on duty.
While temperatures this Holiday weekend will be in the 70's, I think that swimming pools may be a bit more comfortable that the waters of Lake Erie which is still at 47 degrees. For those who are not so adventuresome, there is always the sprinkler.
The Funniest Coronavirus Memes & Tweets That Will Get Us All Through This
More From 96.1 The Breeze WMSX