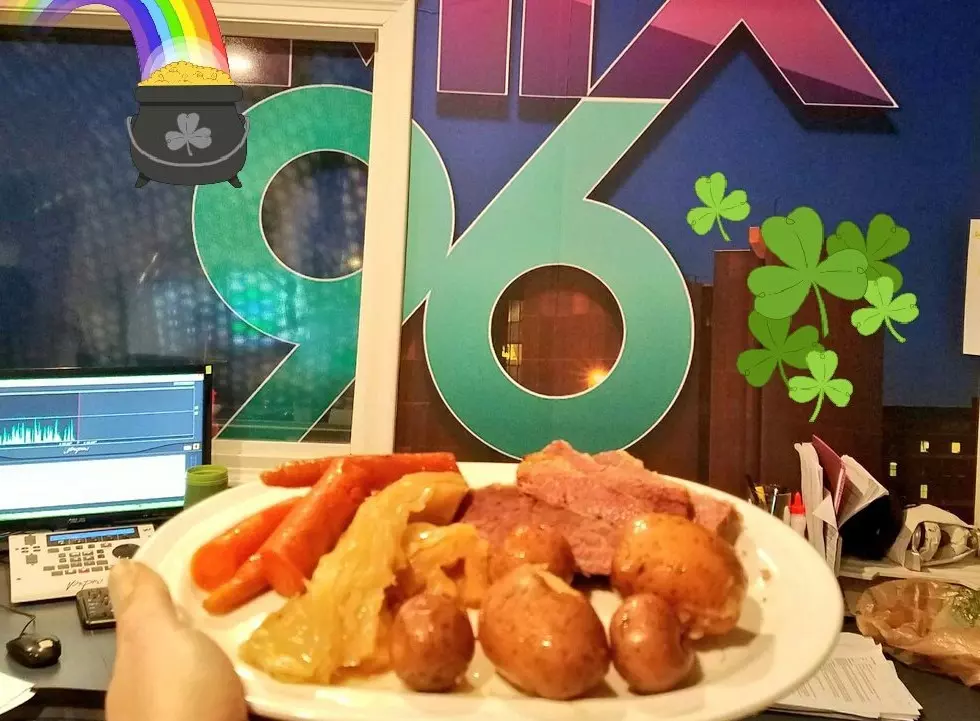 Eric Jordan Tries Corned Beef for the First Time + My Recipes [VIDEO]
Townsquare Media / LD
HOW someone spends their ENTIRE life in Buffalo and has NEVER had corned beef and cabbage, I will never know.
But I found the ONE person in the 716 who fits that bill -- our own Eric Jordan.
When he shared that he'd never had this St. Patrick's Day staple, I loaded up on the goods, put it in the crock pot overnight, and had it piping hot and ready for him at 7am this morning.
Personally, I could eat this stuff once a day, every day. Unfortunately, I'd like to continue getting blood to my feet.  My recipe isn't real unique...but it's good!
I usually get a "round" cut, but because I had to buy so much (I'm making 2 full dinners), I got the cheaper cut, the "brisket". Either works.  I simply put a pound and a half of red potatoes, a handful of carrots, and half a head of cabbage roughly chopped into 2 inch chunks into the crock pot.  Add the seasoning packet that comes with the brisket, pour in one can of Guinness, and set it on low for 7-8 hours.
Here's Eric enjoying the fruits of my labors.
Need dessert?  I've got ya covered.
Need a beverage with that dessert?  I've got ya covered there too.