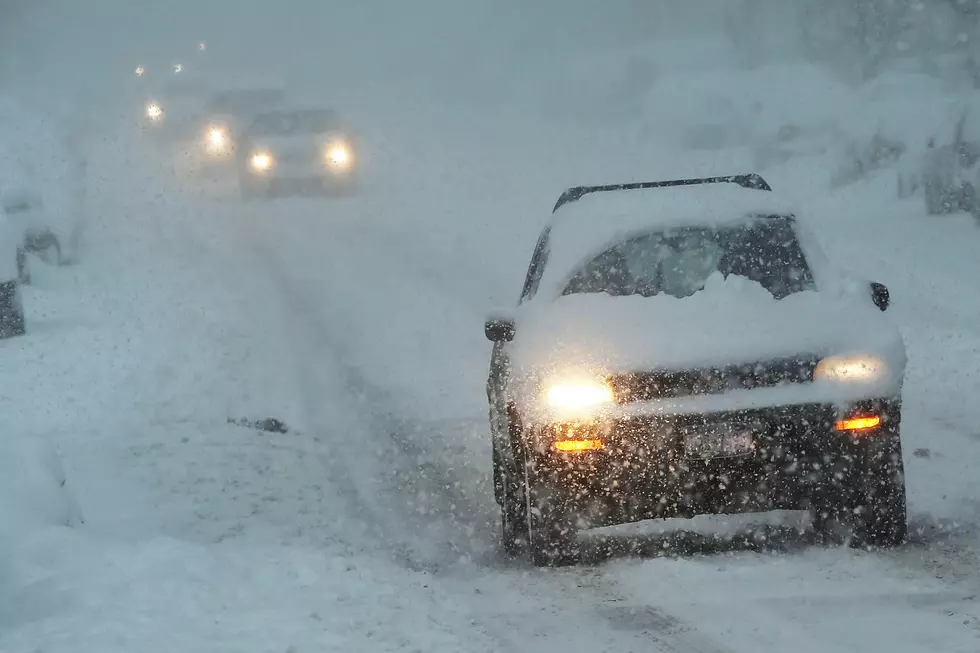 Hundreds Of Tickets Issued During Driving Ban
Spencer Platt
As a winter snowstorm is dumping historic amounts of snow across Western New York, police across the area have been out issuing tickets to those people who have disobeyed the driving ban that has been issued for the area.
Feel Good Mornings With Dave Fields Mon-Fri 6am-10am
There have been lots of reports of vehicles getting stuck on the roads during the ban and causing issues for emergency vehicles trying to get out and about in Western New York.
  The driving ban has been in place for much of Western New York since Thursday afternoon when the New York State Governor Kathy Hochul shut down the thruway to commercial traffic.
  That didn't stop some truck drivers from trying to drive through Western New York, causing some issues.
The driving ban is still in place for much of Western New York, so if you don't have to be out on the road, stay home.
Historic Snow Storm Hits Buffalo
A historic snowstorm slammed into Western New York on Friday and continues to bring snow to all areas across the region.
5 Snowiest Days In New York State History
Here are the Top 5 snowiest days in New York State history.
Best Rated Snow Plow Services In Western New York
Now is the time to plan for snow in Western New York. Check out the best-rated snow removal services in Western New York according to Yelp!
More From 96.1 The Breeze WMSX