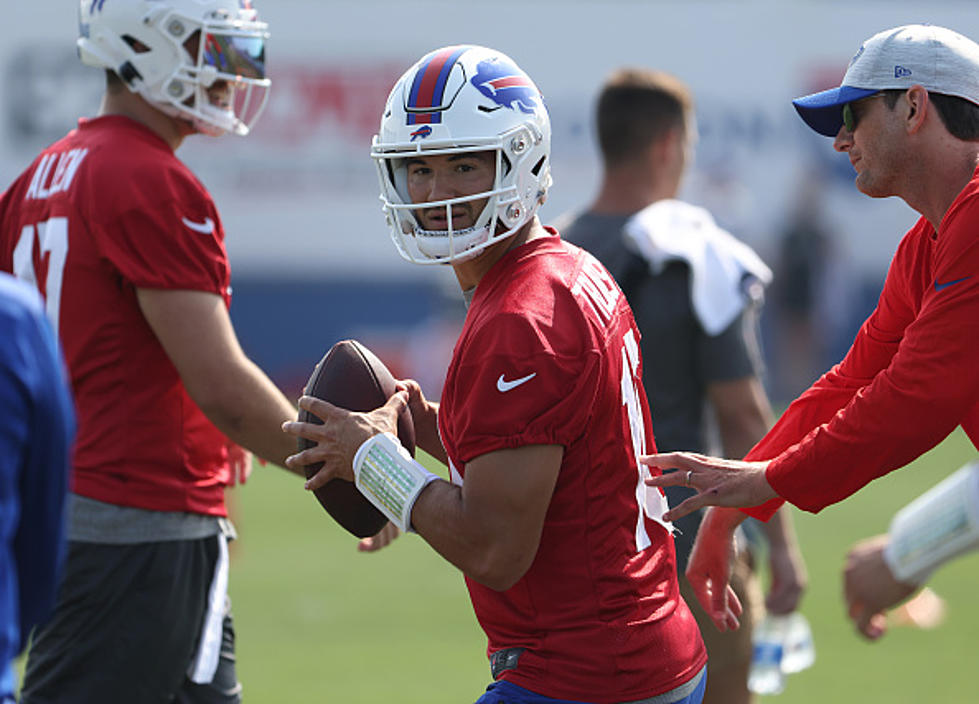 Did a Buffalo Bills Quarterback Just Take a Shot at His Former Team?
Getty Images
The Buffalo Bills have been at training camp for two weeks and now is the time of camp where the players are likely getting anxious to start playing against another team, instead of hitting one another.
The first preseason game is coming up quickly, however, as the Bills will travel to Ford Field to play the Detroit Lions on Friday night.
It's unclear just how much Bills starting quarterback Josh Allen will play, but there's reason to believe that newly signed backup quarterback Mitch Trubisky will see a fair amount of playing time on Friday and likely, the entire preseason.
Trubisky came to the Bills after spending the first four years of his career with the Chicago Bears (drafted number two-overall in 2017), but lost his starting job during the 2020 season to veteran Nick Foles, before reclaiming it going into the postseason.
Trubisky gives the Bills stability behind Allen and in case something happens to Josh, the Bills feel safe knowing they have a very capable guy to step in.
Trubisky spoke with the Western New York media after practice on Tuesday and he talked about why he decided to sign a one-year deal with the Bills this offseason.
His answer is getting a lot of attention on Twitter and many feel this may be an indirect "shot" at his former team.
The quote is courtesy of WROC-TV sports director, Thad Brown.
It certainly came off to me like a shot at the Bears. It was a rocky road for Trubisky in Chicago and losing his starting job last season maybe didn't help matters.
It also could just be propping up Buffalo and the Bills organization; but either way, Bears fans are taking notice of the comments on social media.
Every Pick Made By Buffalo Bills GM Brandon Beane
TACKLE THESE: Check Out the Best Uniforms In Each NFL Team's History
CHECK IT OUT: 100 sports records and the stories behind them
More From 96.1 The Breeze WMSX