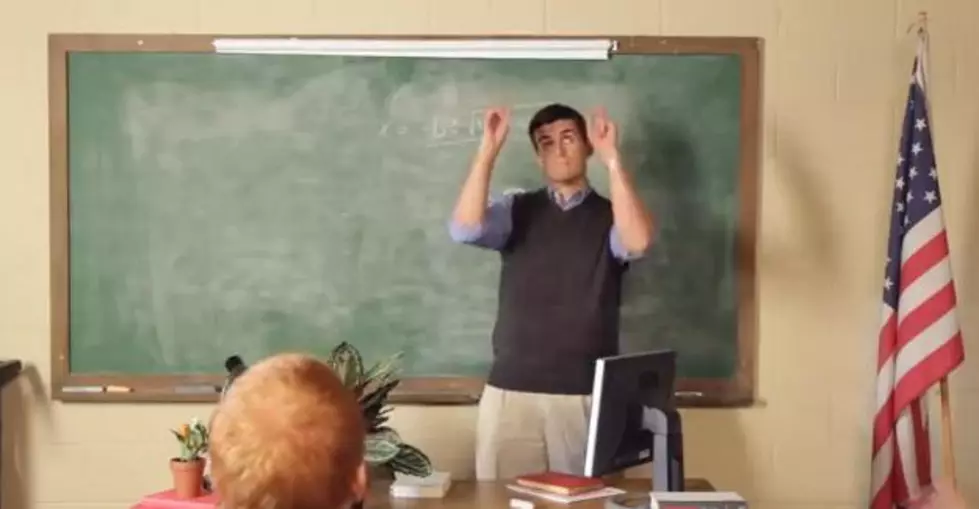 Buffalo Teacher Nominated For NHL's Most Valuable Teacher Award
you tube
A teacher in Western New York needs your vote to win a pretty awesome award.
Feel Good Mornings With Dave Fields Mon-Fri 6am-10am
Each month teachers from NHL cities are featured as the month's nominees for the Most Valuable Teacher award.
People can vote once a day all month long, and the teacher with the most votes wins a $10000 grant for their school district as well as a jersey from that city's NHL team.
This month the Buffalo Sabres are represented in the contest by Nicholas Penberthy who is a 5th-grade teacher at Pinehurst Elementary and has been a teacher for seven years.
Mr. Penberty also coaches the Frontier High School men's volleyball team.
Also, every monthly winner will be in the running to get a $20000 grant for their school district towards Environmental Sustainability Resources, which will be announced in May.
There has never been a "Teacher of The Year" winner for this contest from Western New York. According to the website, last year's winner was from Las Vegas.
The winners in 2021 were from Pittsburg, Philadelphia and Edmonton and the winners from 2020 were from Boston, Pittsburg, and Philadelphia.
This year go vote every day and let's get a winner from Western New York.
Buffalo Sabres Goalie Masks
Take a look at some amazing Goalie Masks in Buffalo Sabres history.
Top 10 Most Underrated Buffalo Sabres of All-Time
Buffalo Sabres 2022 Draft Class
More From 96.1 The Breeze WMSX