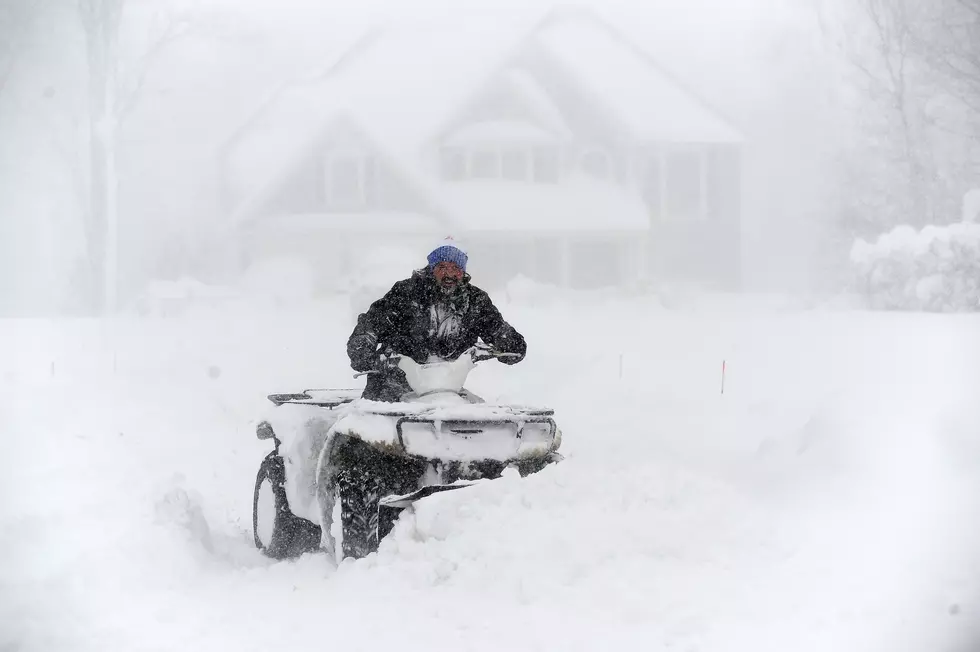 Buffalo Bills Honor Man Who Saved Lives During Christmas Blizzard
Getty Images
Cheektowaga mechanic Jay Withey did what people in Western New York do, help their neighbors.
Feel Good Mornings With Dave Fields Mon-Fri 6am-10am
During the Christmas blizzard that slammed into Western New York, Jay put his skills to work and ended up helping around two dozen people stay safe during the storm.
Jay was the man who ended up breaking into a Western New York school and letting these people get out of the cold and snow and into the school for several days. Officials called his action heroic and said that what he did save lives.
The Buffalo Bills heard the story and wanted to reward Jay for his heroics during the Blizzard by sending him to the Super Bowl the next month.
Buffalo Bills Hall of Famer Thurman Thomas along with his wife Patti surprised Jay over the weekend with the news he was headed to the Super Bowl.
Cheektowaga police found the note that Withey left behind on Christmas Day apologizing for breaking into the school.
Jay wasn't the only good neighbor who was honored for helping save lives during the Christmas Blizzard. Buffalo pastors Pastors Al & Vivian Robinson were featured on Jennifer Husdon's daytime TV Talk show and were given a trip for all they did during the blizzard.

Historic Snow Storm Hits Buffalo
A historic snowstorm slammed into Western New York on Friday and continues to bring snow to all areas across the region.
5 Snowiest Days In New York State History
Here are the Top 5 snowiest days in New York State history.
Unique Hidden House For Sale In Buffalo New York
This amazing home would be perfect for anyone looking for some privacy.
More From 96.1 The Breeze WMSX