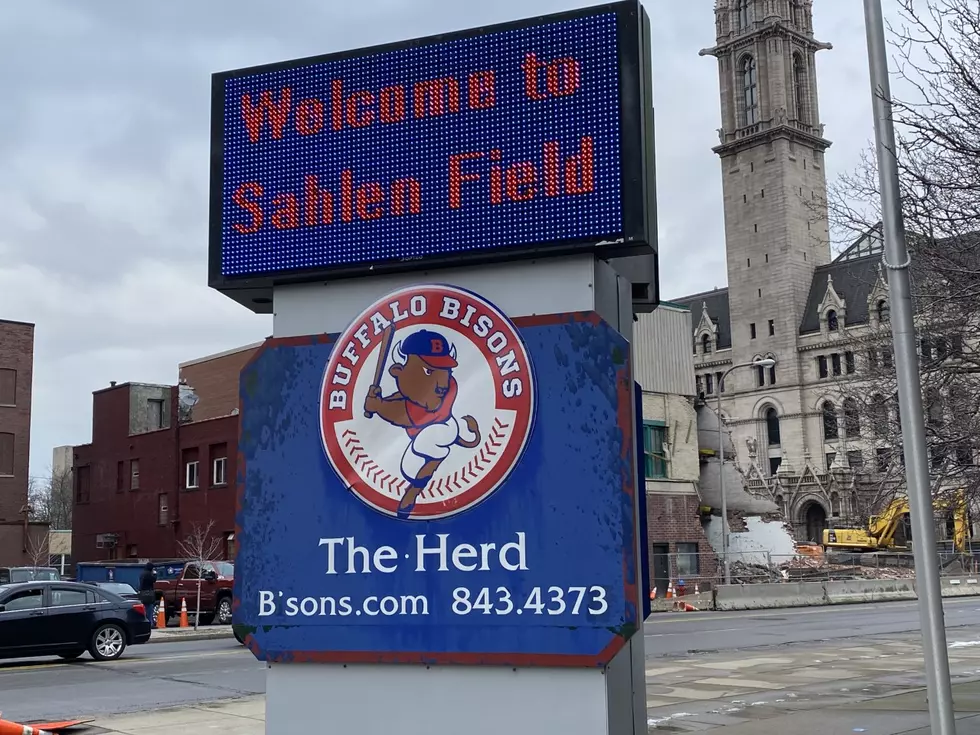 Bisons Baseball Is Back In Buffalo
(photo by Brett Alan)
The Buffalo Bisons return to action tonight to kick off their home opener.
Feel Good Mornings With Dave Fields Mon-Fri 6am-10am
The current incarnation of the Buffalo Bisons was formed in 1979 when former mayor Jimmy Griffen along with an investment group bought the AA Eastern League team the Jersey City A's and moved them to Buffalo.
The Bisons were then sold to Robert E. Rich Jr in 1983 and were promoted to AAA status in 1985 when Rich bought the Wichita Aeros for $1 million dollars.
Currently, the team is the AAA farm team for Major League Baseball's Toronto Blue Jays.
The Bisons opened up their season on the road with a three games series against Scranton/Wilkes Berrie over the weekend and will be home today at 2:05 pm for their 2023 home opener.
They will be playing at home through April 9th and since most kids are on Spring Break in Western New York, it is kids' week all week long at the Ballpark.  
There will be special deals and treats for the kids from April 5th through April 9th.
The Bisons are hoping to improve on last year's 76-72 record. The Bisons finished tied for 4th place in League East Division last year
Ten Upstate New York Pro Baseball Players to Watch in 2023
The 2023 MLB season is now officially upon us, and these ten Upstate New York natives are set for huge campaigns this year.
These Ten Players Played for Both New York Baseball Teams
It's rare to see an athlete play for two teams in the same city, but when it comes to the New York Yankees and Mets, these ten players suited up for them both.
Top 10 Sports Bars In Buffalo
Looking for a place to watch the Bills' games this year? Check out the Top 10 Sports Bar in Buffalo according to Yelp!
More From 96.1 The Breeze WMSX