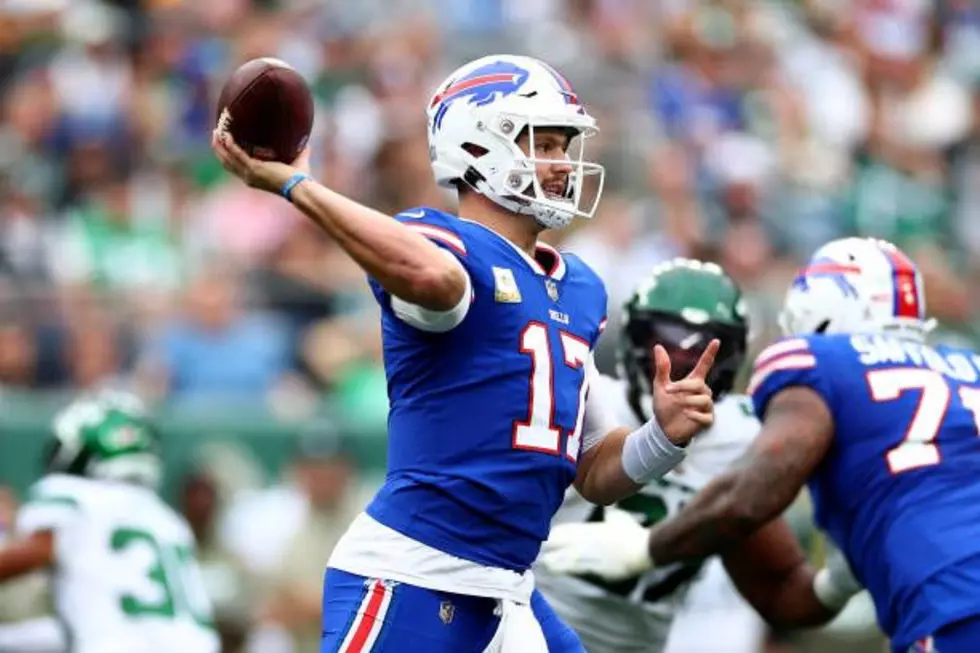 BREAKING NEWS: Bills Will Open The Season On Monday Night Football Against Aaron Rodgers
Getty Images
The official NFL schedule release will take place tonight but the Buffalo Bills just announced that they will open the season on Primetime television.
Feel Good Mornings With Dave Fields Mon-Fri 6am-10am
According to a Tweet from the team, the Bills will open the season on Monday Night Football in New Jersey.
Of course, there have been several leaks already since yesterday. We do know the Bills will play in London on October 8th as they "host" Jacksonville.
Here are some of the other rumors.
It looks like the Bills play on Thanksgiving once again. Josh Allen talked about how it would be awesome for Bills Mafia to be at a home game for Thanksgiving this year.
Also, Bills sideline reporter Sal Capaccio Tweeted out about a possible Monday night game against the Bengals in Cincinnati in November.
There was also a possibility that the Bills could have opened the season at the defending Super Bowl champs the Kansas City Chiefs, but it looks like most NFL insiders say that game, the first of the year, will be the Detroit Lions.
The good news is that we will know the official schedule starting tonight at 8 pm.
The Newest Buffalo Bills Jersey Numbers
QUIZ - Can You Name These 25 Buffalo Bills Players?
Alright...Bills Football is here. How big of a fan are you? Can you name of 25 of these Buffalo Bills players?
6 Buffalo Bills Greats That Didn't Look Right In A Different Uniform
Unfortunately, sometimes your favorite player leaves your team and when you see them it just looks weird. Here are five former Buffalo Bill greats that just look weird wearing a different team's jersey.
More From 96.1 The Breeze WMSX