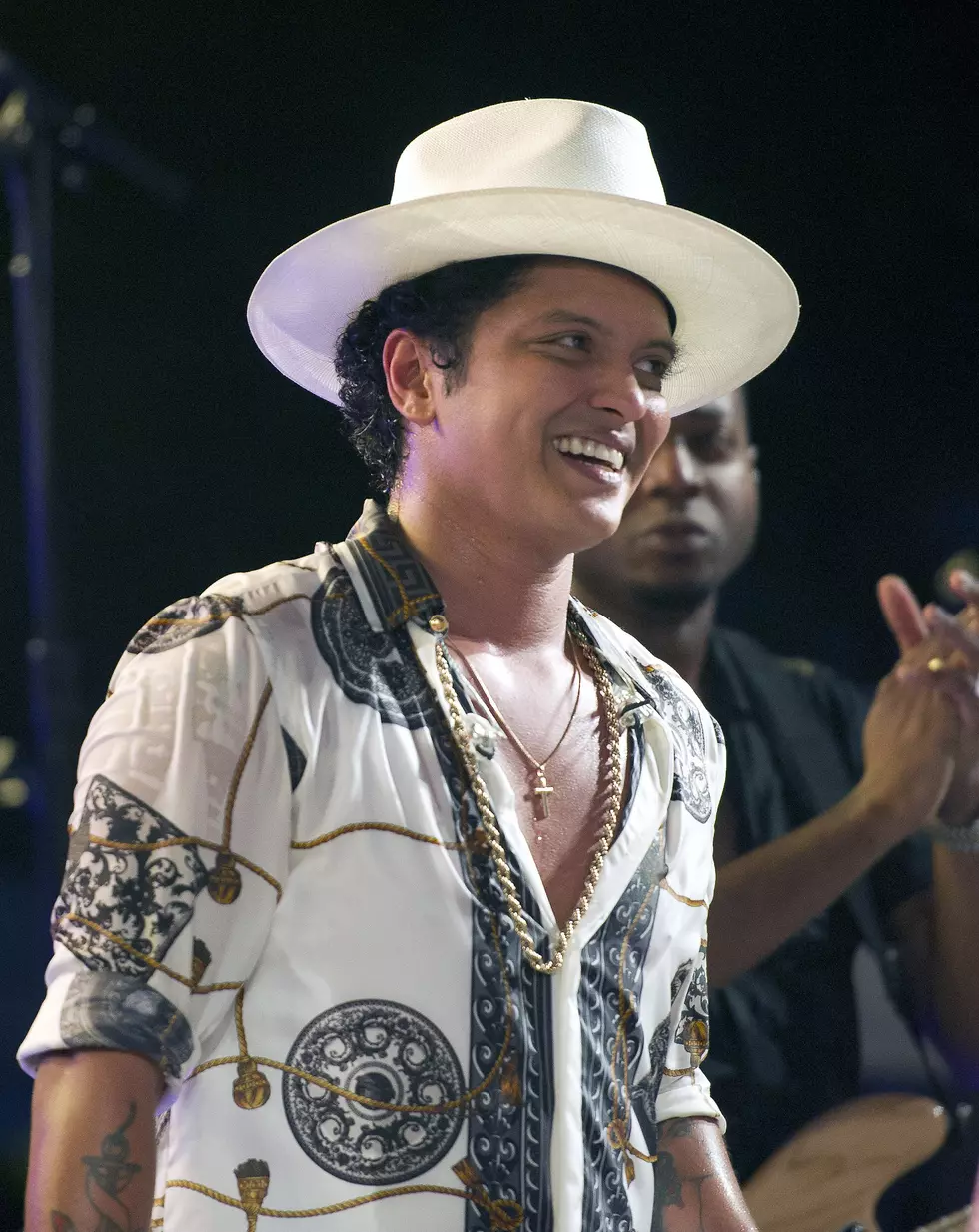 Bruno Mars is in the Holiday Spirit… Are you?
Getty Images
Bruno Mars just did the most amazing thing!
We all love Bruno Mars, he always puts on such a great show and he is insanely talented. Guess what he just did?
He just donated TWENTY FOUR THOUSAND in Thanksgiving Meals to those who live in Hawaii. How cool is that? Yes, 24,000 Thanksgiving meals!
Just when we thought he couldn't get any cooler, he goes and does this...
"We are humbled and honored by this generous donation from Hawaii's own Bruno Mars," Major Jeff Martin, divisional leader of the Salvation Army Hawaiian & Pacific Islands division, said in a statement. "Bruno is a shining example of how people in Hawaii step forward and take care of one another and we are grateful to him for his aloha and kokua."
Remember, we all don't have that kind of budget but we can certainly help one another by donating our time to a soup kitchen, feeding the homeless, or helping a family in need.
Get out there and do something that your future self will thank you for!
More From 96.1 The Breeze WMSX