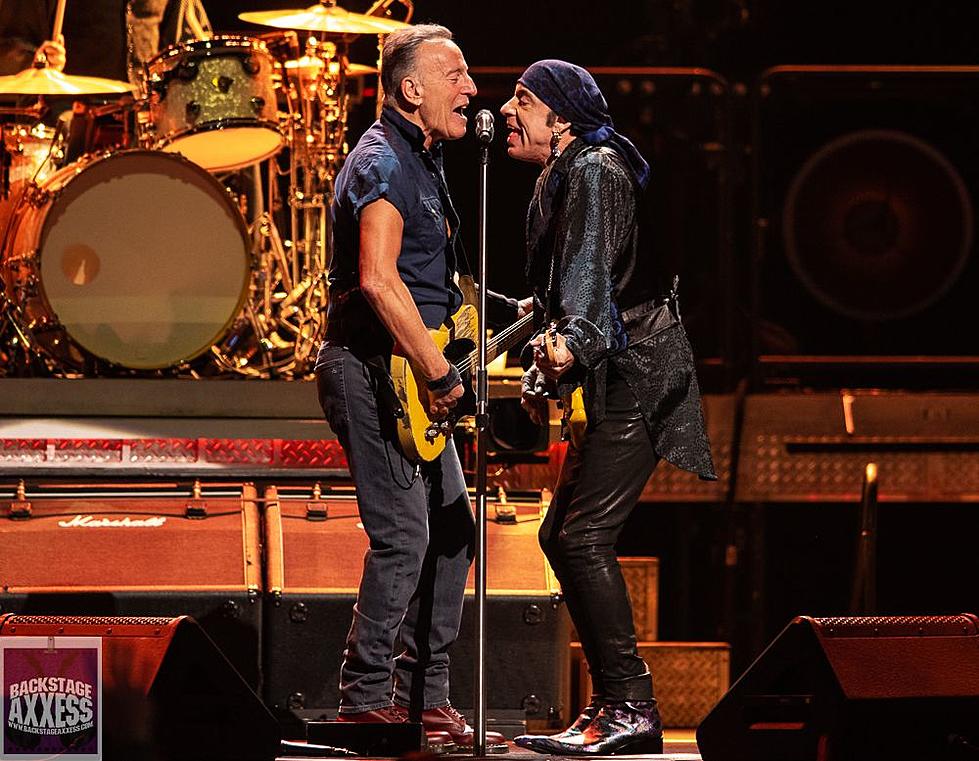 "The Boss" Bruce Springsteen Rocked Buffalo New York
Photo Credit: https://backstageaxxess.com/
Last week Western New York had a chance to sign along with "The Boss" Bruce Springsteen.
Feel Good Mornings With Dave Fields Mon-Fri 6am-10am
Springsteen, who has been entering audiences since 1973, brought over six decades of rock and roll experience to the stage at KeyBank Center on Thursday, March 23rd.
WHO IS BRUCE SPRINGSTEEN?
"The Boss" got his start in music in 1973 when he released his debut album "Greetings from Asbury Park, N.J.", but he started to make a name for himself when his third album "Born To Run" hit stores and the radio in 1975. Since then he has been one of the most well-known musical artists in history.
HOW MANY #1 HITS HAS BRUCE SPRINGSTEEN HAD?
Since 1975, Bruce has topped the Billboard Top 100 charts a whopping....zero times! Yes, "The Boss" has never had a song land at #1 on the Billboard charts. He has come close when "Dancing In The Dark" landed at #2 in 1984. Overall he has had 12 songs make the Billboard Top 10 and 26 songs make the Top 100.
The crowd at KeyBank Center had a chance to see Bruce play not only his hits but some other deep tracks that people absolutely loved. The crowd was into it and so was Bruce.
Thursday Night turned out to be a great performance and thousands of people left Keyband Center with stories to tell and live long memories of seeing one of the best rock out all night long.
For a full recap of the show, check out a review by our good friend our friend David "Gus" Griesinger from BackstageAxxess who was at the show with the camera in hand. (READ THE REVIEW HERE)
"The Boss" Bruce Springsteen Rocked Buffalo New York
Last week Western New York had a chance to sign along with "The Boss" Bruce Springsteen.
Billy Joel OLG Stage in Niagara Falls
Billy Joel performs at new OLG Stage in Niagra Falls, Ontario.
Western New York Airbnb Is Perfect For Getting Off The Grid
If you want to get "off the grid" and get some alone time with family and friends there is a special "One of A Kind" place that you can rent that is just a short drive from Buffalo.
More From 96.1 The Breeze WMSX