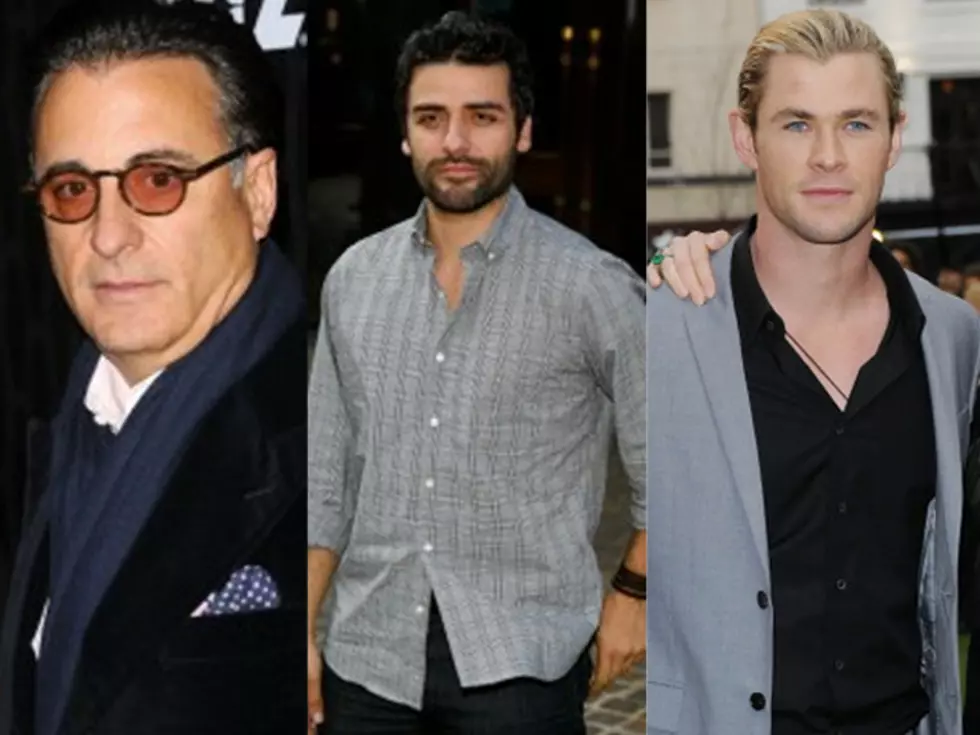 Chris Hemsworth vs. Andy Garcia vs. Oscar Isaac — Box Office Hot Guy of the Week [POLL]
Getty Images
"Snow White and the Huntsman" and "For Greater Glory" opened in theatres this weekend. This week's Box Office battle pits Snow White's Huntsman Chris Hemsworth against For Greater Glory's Andy Garcia and Oscar Isaac.
Chris Hemsworth plays the role of the Huntsman in the newest "Snow White" movie along side Kristin Stewart ("Twilight") and Charlize Theron. Stewart takes on the role of Snow White, while Theron is the Evil Queen in this new darker rendition of the classic.
Andy Garcia is cast as a retired general in "For Greater Glory."  The movie is set in the 1920's and based on a little known Mexican uprising. Garcia plays retired General Gorostieta along side Eva Longoria, who plays the general's wife.
Oscar Isaac is cast as a rebel gun-slinger in "For Greater Glory. The film is based on a true story and said to be fairly accurate historically.
More From 96.1 The Breeze WMSX