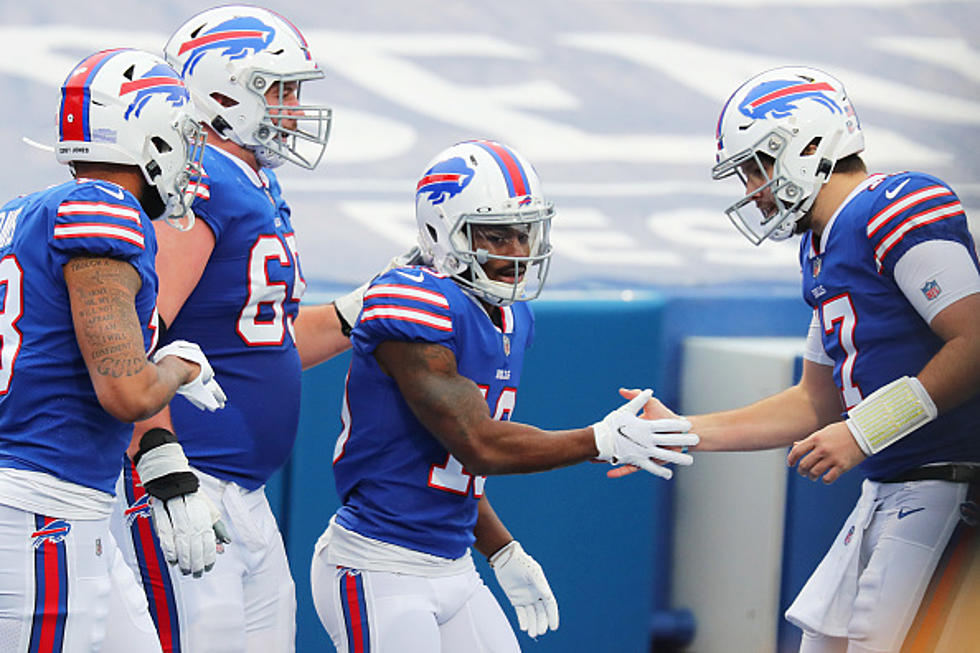 Bills Player Starting His Own Show: Recording First Show at WNY Restaurant
Getty Images
The Buffalo Bills are obviously a great team. They're expected to be one of the teams that are in contention to represent thee AFC in the 2022 Super Bowl and things are looking more optimistic after the last two blowout wins of Miami and Washington.
Bills players are not just talented on the field, but also off of it. One of the best examples of that is wide receiver and kick returner, Isaiah McKenzie.
McKenzie made news this offseason by starting his own BBQ restaurant in South Florida, where he grew up, and now he's going to be dipping his toes into the world of podcasts and talk radio.
McKenzie announced that he has started his own podcast show, appropriately called The Isaiah McKenzie Show!
McKenzie's first guest will be Go Long TD founder, Tyler Dunne, who does a tremendous job covering the NFL.
McKenzie will be recording his first show at Mister's, which is located on Main Street in East Aurora. You can even reserve your spot at Mister's to watch and listen to McKenzie and Tyler Dunne when they're there.
This is so cool and McKenzie is one of the most entertaining people in the locker room, so this show will be great to listen to. He's already become a fan-favorite here in Western New York.
Who else on the Bills should be starting their own show? Josh Allen? Stefon Diggs? Jerry Hughes?
25 Things You Need To Do In Buffalo and WNY This Fall Season
The best 25 things to do in Western New York this fall season.
38 WNY Towns and What They Are Famous For
Here are 38 Western New York towns and what each of them are known for.
20 Amazing Old-School Restaurants in Buffalo
The 20 best old-school restaurants and bars in Western New York.
What Are the Signature Drinks From Every State?
More From 96.1 The Breeze WMSX