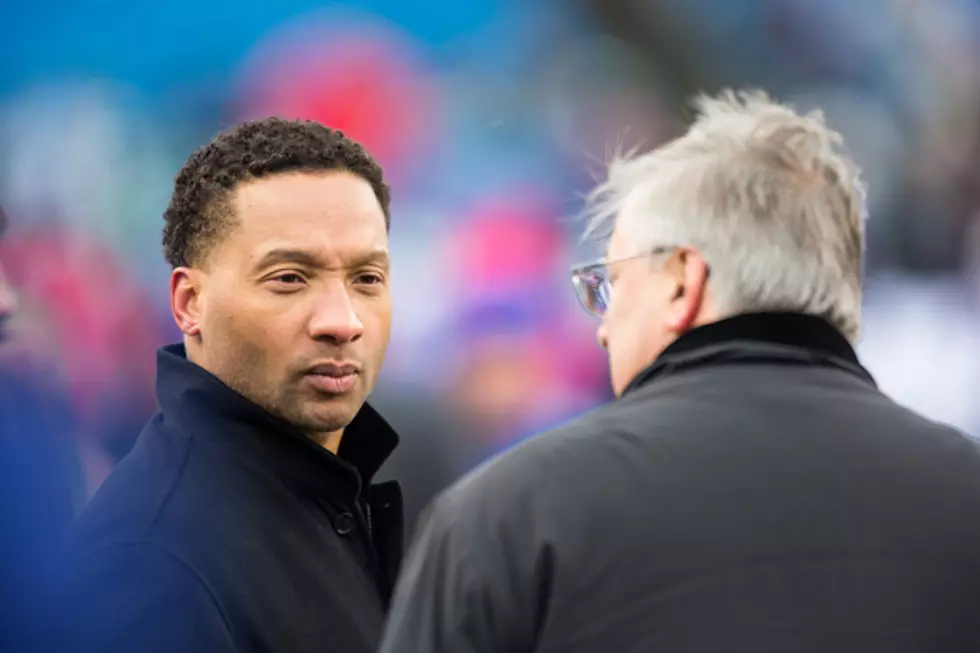 Brett Carlsen / Getty Images
UPDATE: It's official the Bills have chosen their new head coach - It's Sean McDermott!
**********************************************************************************************************
17 years with no playoffs brings with it a coaching carousel at One Bills Drive, and the latest name to join the ranks is Sean McDermott.  According to The Buffalo News, reports are out that he is in Florida with the Pegulas now possibly finalizing a 5 year deal.
Smart move having him in Florida for this.  Last nights wind and rain monsoon would be enough for someone to pass on the job if the snow didn't already scare you off.  McDermott is currently the defensive coordinator of the Carolina Panthers, who just last season made a surprising run to the Superbowl and came within a few plays of winning it.
This report flies in the face of reports that it is Anthony Lynn's job to lose.  Our interim coach has been the front runner up until now, but this latest news could see him go somewhere else.  Don't feel bad for him, he will have a job with one of the teams when all of this is said and done.
Also, don't feel bad for any NFL coach ever.  I mean it sucks to lose your job and have to uproot families, but all of the contracts are guaranteed.  So when a coach signs a 5 year deal and gets let go after 2 years, they still get paid the full contract which equates to millions of dollars.  It is one of the safest financial jobs you can get next to CEO or Tim Horton's franchise owner.
Whatever the team decides to do let's just hope this is the end.  Since Marv Levy finished his coaching career, the Bills have had 9 different head coaches.  That is pretty much an average of a new one every 2 years.  That might work well when dating, but not so great for football.
Here's to hoping we find the one and end this miserable drought.  The city is re-surging, the team now needs to catch up!