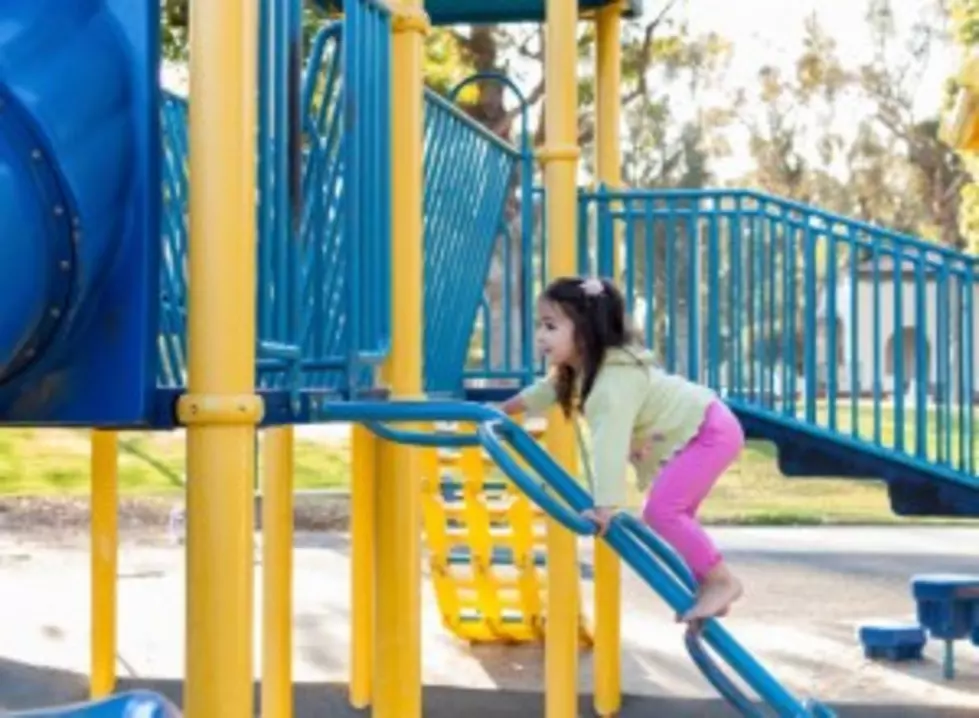 Best Playgrounds in Buffalo – Our Top Five
Bradley Hebdon, ThinkStock
Wondering how you're going to keep the kids busy.  We've put together a list of our favorite playgrounds in the Buffalo area and we've included maps for each of them to help you find your way there.  If your favorite playground is not on our list you can leave a comment below and share the information with the rest of Western New York.
#5 Any local elementary School
Just about every local elementary school has a playground your kids will love.  Many schools have or are in the process of replacing their older playgrounds so seek out the schools that have newer/safer playgrounds for your kids to play on.  Share the names of those schools in our comments area below.
#4 Point Gratiot Park
Located on the rocky shores of Lake Erie in Dunkirk this park has a newer playground equipment, plenty of parking, picnic areas, and easy access to lake Erie for swimming.  While you're there check out the fishing pier located at the foot of Central Avenue.
#3 Dingens Park
Located at Dingens Street & Alaska Street in Cheektowaga this park is very popular with local children.
The park has two separate play areas for toddlers and for older children.
#2 George's Restaurant
George's Restaurant is located at 5808 Herman Hill Road in North Boston and has one of the nicest playgrounds around but what really makes this place special is that it's also located on the grounds of one of the area's most popular hot dog/burger restaurants. We love going their because we know that while we're relaxing under the awning with a hot dog or milkshake the kids are safe and having a great time on the playground. The playground has separate area for toddlers to help keep them safe.
f=q&source=s_q&hl=en&geocode=&q=5808+Herman+Hill+Rd,+North+Boston,+NY+14075&sll=37.230328,-95.712891&sspn=45.746818,78.662109&ie=UTF8&hq=&hnear=5808+Herman+Hill+Rd,+North+Boston,+Erie,+New+York+14075&ll=42.689565,-78.770771&spn=0.015772,0.025663&z=14&iwloc=A&output=embed" width="300" height="250" frameborder="0" scrolling="no">
View Larger Map
#1 Burchfield Park
Located at 2001 Union Road in West Seneca, Burchfield Park not only has a nice playground but also picnic areas, hiking trails and sits along shores of Buffalo Creek.
More From 96.1 The Breeze WMSX