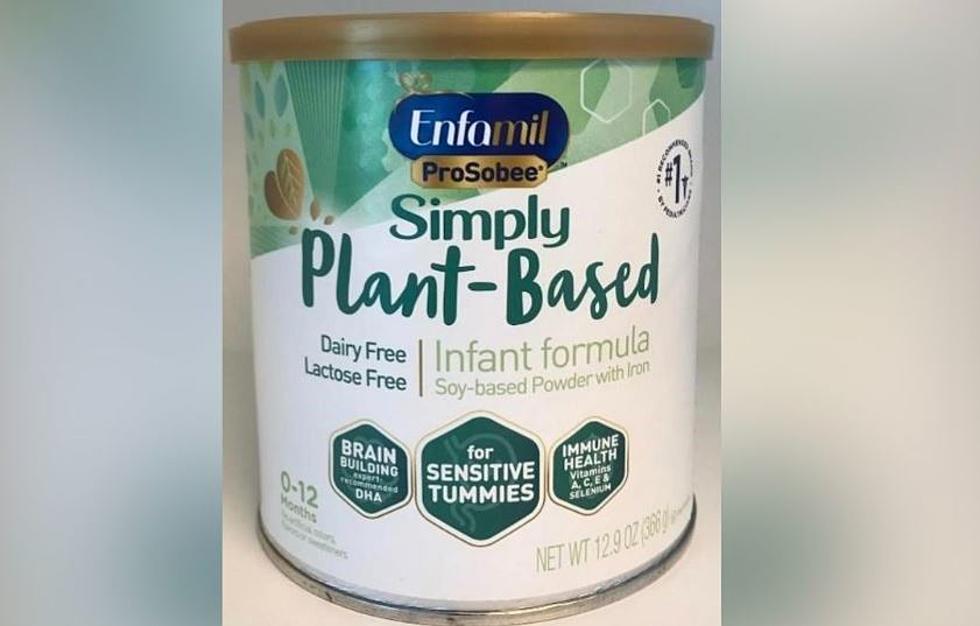 Baby Formula Recall Will Impact Thousands Of Parents In New York
Photo Credit: USDA
There has been another massive recall and this time thousands of parents and babies in New York will be affected by it.
Feel Good Mornings With Dave Fields Mon-Fri 6am-10am
Two batches of Enfamil ProSobee Simply Plant-Based Infant Formula are being recalled because of possible cross-contamination with a certain type of bacteria.
The two batches recalled will affect over 145,000 cans of the Enfamil formula.
The recall is for the 12.9-ounce cans of formula that were manufactured between August and September of 2022 and distributed to stores before February 2023. The cans being recalled have a use-by date of March 1, 2024, and contain the codes ZL2HZF or ZL2HZZ.
If you have any of the recalled formulas, you should stop using it immediately and return any unused formula back to where you purchased it for a refund.
The recall is for possible contamination of Cronobacter bacteria. That was the same bacteria that caused the recall of Abbott Nutrition formula last year.  Cronobacter infections are rare, but they can be deadly in newborns.
The good news is that formulas already recalled and suspected of being contaminated have turned up negative and no sicknesses or illness has been linked to this latest recall.
The recall last year lead to a nationwide shortage of formula. The USDA and the US government are working on better monitoring systems for Cronobacter which should help ease any future impacts of recalls.
You can read more about the recall HERE.
LOOK: The 10 largest product recalls of the last decade
Estey & Bomberger, LLP compiled a list of the top 10 product recalls since 2007, ranked based on the number of product units recalled in the U.S.
The Funniest Business Names In Western New York
Here are some Western New York business names we can't help snickering at while we drive by.
East Aurora Businesses We Miss Most
East Aurora has seen many changes and that means new business
More From 96.1 The Breeze WMSX