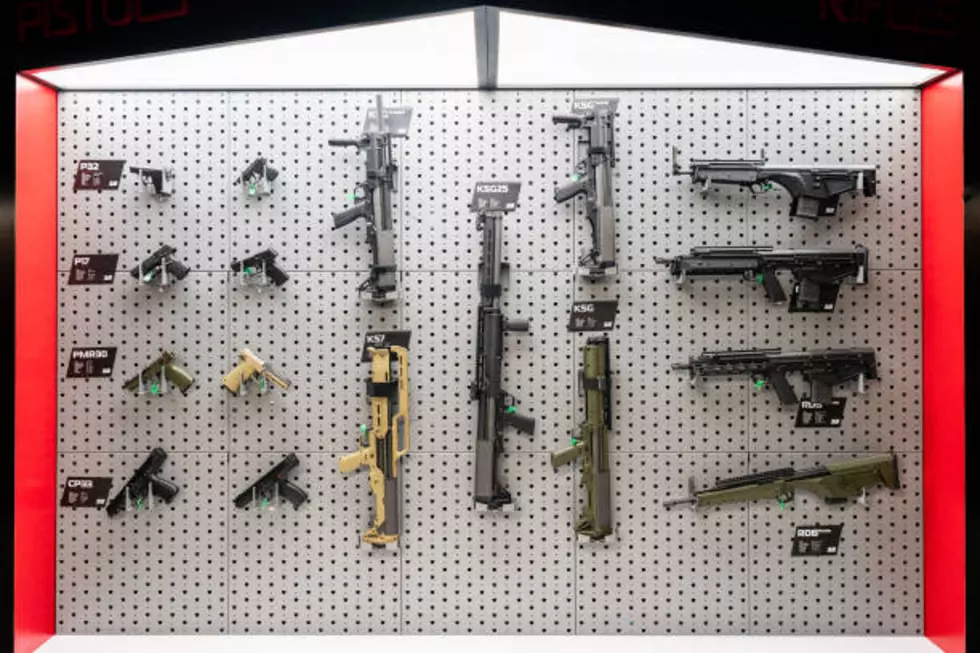 Proposed Bill Would Ban On Semi-Automatic Weapons In New York
Getty Images
Lawmakers in New York are discussing a new proposed bill that would place a ban on semi-automatic guns as well as high-capacity magazines.
Feel Good Mornings With Dave Fields Mon-Fri 6am-10am
The new Assault Weapon Ban bill was proposed by Senator Diane Feinstein of California and was co-sponsored by New York congressman Brian Higgins.
When speaking about supporting the proposed bill, Rep. Higgins stated that the mass shooting at the Tops Market on Jefferson Ave on May 14th in Buffalo was a main factor for his support of the bill
"On May 14, 2022, a racist mass shooting took place at a supermarket in my home of Buffalo. Armed with an assault weapon, the shooter killed 10 neighbors and injured three more in just two minutes and three seconds. We continue to mourn, and we continue to struggle to move on"
The proposed bill would prohibit the sale, transfer, manufacture, and importation of semiautomatic weapons and high-capacity magazines.
According to a statement on Rep. Higgins' website, there is numerous support for the bill. Outside organizations like the American Federation of Teachers, Brady Campaign to Prevent Gun Violence, Everytown for Gun Safety, Center for American Progress, Coalition to Stop Gun Violence, and March for Our Lives.
This proposed bill is like the bill that the House passed in 2022. This new proposed bill only pertains to new assault weapon purchases and does not impact weapons legally possessed prior to the ban. Also, this bill includes specific exemptions for law enforcement.
The bill will not be debated before going up for a vote.
5 New Laws You Should Know For 2023 In New York State
2023 comes some new laws that you need to know about.
17 New Laws in New York You Should Know
The New Year brings with it a host of new laws for Empire State residents. Here are nearly 20 that may impact you in 2022.
14 Laws in New York People Break Most Often
We're all guilty. Some more than others. How many of the 14 most broken laws are you guilty of?
More From 96.1 The Breeze WMSX