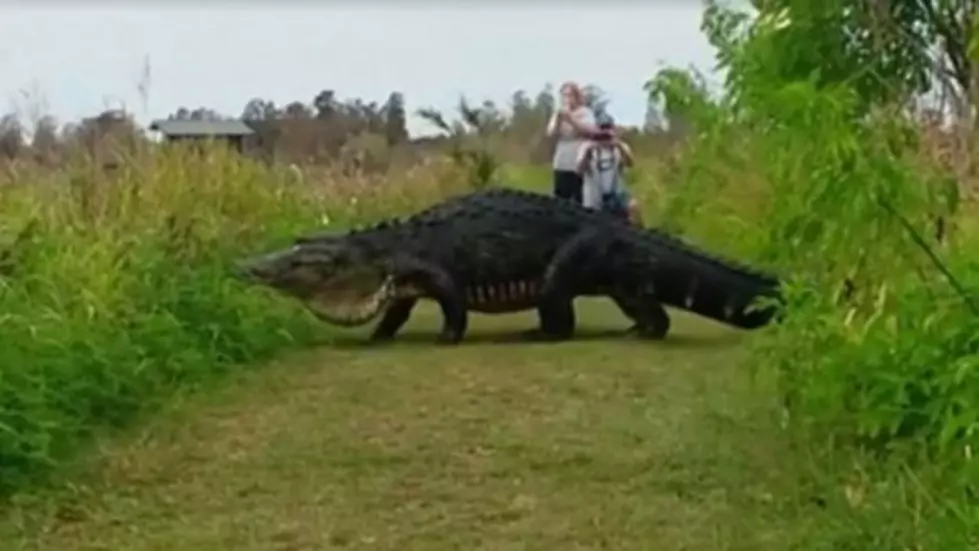 Another Reason Why We Live in WNY!
Photo Credit: Kim Joiner
The Western New York winters can be long and cold, and the sports seasons can seem even longer and colder.  We have been the butt of national jokes, and our biggest identity is arguably snow and the chicken wing.  You know what's great though?  We don't ever have to deal with this!!
This photo is part of a video taken in Florida.  DINOSAURS are living in Florida!!!  This isn't a Disney attraction, it's the real deal.  Can you believe that alligators even get that big??  Also, why are the people not running away in terror.
This is one of the realizations you have to deal with if you live in Florida and some other southern states.  I will take snow and cold anytime to not have to encounter this kind of monster.  How would you ever feel safe knowing that one of these is walking around??
I love Western New York for a bunch of reasons, but this one is high on the list!