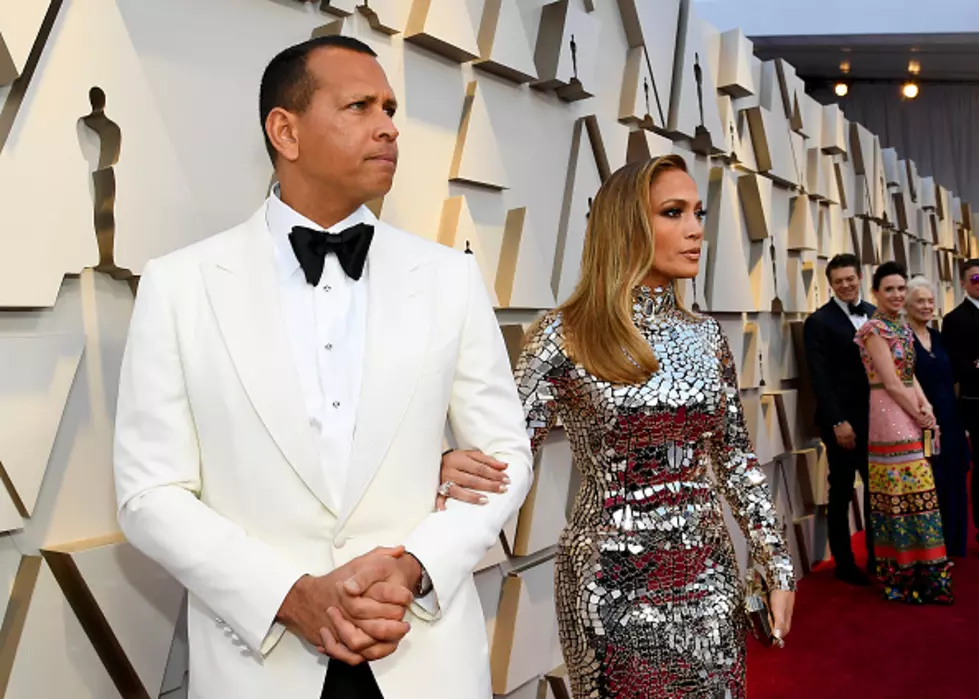 Alex Rodriguez and Jennifer Lopez Are Engaged
Getty Images
Just in case the wind here in Western New York wasn't enough to take your breath away this weekend, here is an announcement that might...Alex Rodriguez and Jennifer Lopez are engaged! Yes it's official!
JLo and A-Rod were on a beach vacation over the weekend, and that is where the question was popped and answered. Yes, the diamond is unbelievable...more on that later.
Rodriguez and Lopez have been the couple worth watching since they went public with their pairing in March of 2017.  Jennifer Lopez when first seeing Rodriguez went up to him and said "hi", and before long A-Rod worked up the courage to ask her out to dinner, recalling:
I didn't know if it was a date," Rodriguez says. "Maybe we were seeing each other at night because of her work schedule. I went in uneasy, not knowing her situation."
Rodriguez and Lopez just got engaged, so there aren't any wedding details yet.
For more along with pics of "the ring" here is the Yahoo article.
More From 96.1 The Breeze WMSX