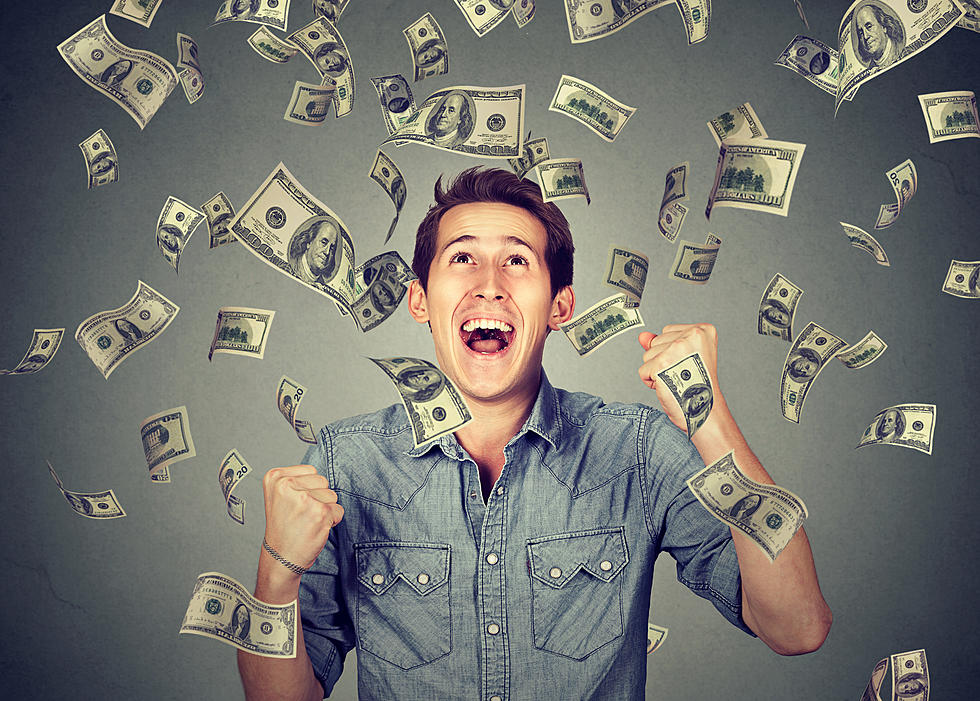 6 Tips To Survive 'Record Inflation' in New York, Experts Expect Inflation To Get Worse
SIphotography
Experts believe "record inflation" is only going to get worse. We have six tips to survive inflation. "Because Everything Is Getting More Expensive."
Last week, President Joe Biden called on the Federal Reserve to fight the highest inflation in nearly 40 years. Earlier officials confirmed the biggest 12-month inflation jump since June 1982.
The consumer price index for all items rose 7 percent in the past year. If you take food and energy out inflation rose 5.5 percent in the past 12 months, which is the biggest jump in one year since February 1991.
President Biden says the Federal Reserve needs to get inflation under control. He thinks increasing interest rates will lower prices.
"While NY is experiencing record inflation from the grocery store to the gas pump... (New Yorkers) will now contend with rising utility costs. National Grid has announced an increase in utility rates by 8% during an especially cold part of winter," Molinaro stated. "Once again, the White House and Congress have no answers - and Delgado remains silent on an issue hurting our communities."
A RetailMeNot spokesperson predicted "inflation woes" will continue in 2022.
"And expect the same supply-chain-related delays that have plagued shoppers since the holiday shopping season. If electronics, a new car, or furniture are on your shopping list for 2022, those categories are going to be particularly affected," the spokesperson stated.
RetailMeNot shared with us "6 Inflation Survival Tips — Because Everything Is Getting More Expensive." Those six tips are below:
6 Tips To Survive Record Inflation in New York
6 Tips To Survive 'Record Inflation' in New York
LOOK: Here are 25 ways you could start saving money today
These money-saving tips—from finding discounts to simple changes to your daily habits—can come in handy whether you have a specific savings goal, want to stash away cash for retirement, or just want to pinch pennies. It's never too late to be more financially savvy. Read on to learn more about how you can start saving now. [
From:
25 ways you could be saving money today
]
Labatt Brew House + Tap Room
We Found 6 Places for Amazing Inexpensive Eats Around Buffalo
Famous Musicians You Didn't Know were from New York State
Massive Indoor Pool Highlights Mansion For Sale Just Outside Buffalo
This $45 million dollar home located in Mississauga comes with everything you would ever need to stay at home 24/7.
The Best Places to Get Sponge Candy in, and Around Buffalo
See Nature on Fire with Amazing Colors at Whirlpool State Park
Highmark Stadium Through the Years
Things You Cannot Return To The Store in New York State
You may not know this, but you can't return any of these to the store in New York State.
Magical Lighthouse Mansion In Western New York
Reality Check: Here Are All The Penalties For DWI In New York State
These 15 Reptiles Are Illegal To Own As Pets In New York State
10 Thrilling Sledding Hills You Need To Try In WNY
Most Commonly Broke New York State Liquor Laws
Can you have an open bar in New York State? Are jello shots illegal at the bar? Can you play cards at a bar in New York State?
Here Are 14 Fun And Unique Valentine's Day Date Ideas in Buffalo
8 Things We Really, Really Hate About Adulting
These Are The 7 Legal Grounds For Divorce In New York State
10 Famous People You Didn't Know Lived in Buffalo
More From 96.1 The Breeze WMSX