Do We Have To Worry About Hurricaine Irene?
We have a Category 3 storm on our hands, well not exactly "our" hands but over the Bahamas today (Wednesday), with forecasters predicting that the storm will smack into the Carolina coast and regions up through southern New England with torrential rain and strong winds. What does this mean for us here in Western New York?
Federal officials have warned Irene could cause flooding, power outages or worse all along the East Coast as far north as Maine, even if it stays offsore. The projected path has gradually shifted to the east and Irene could mke landfall anywhere from South Carolina to Massachusetts over the weekend.
This image shows approximately which coastal areas are under hurricane warning, hurricane watch, tropical storm warning, and tropical storm watch: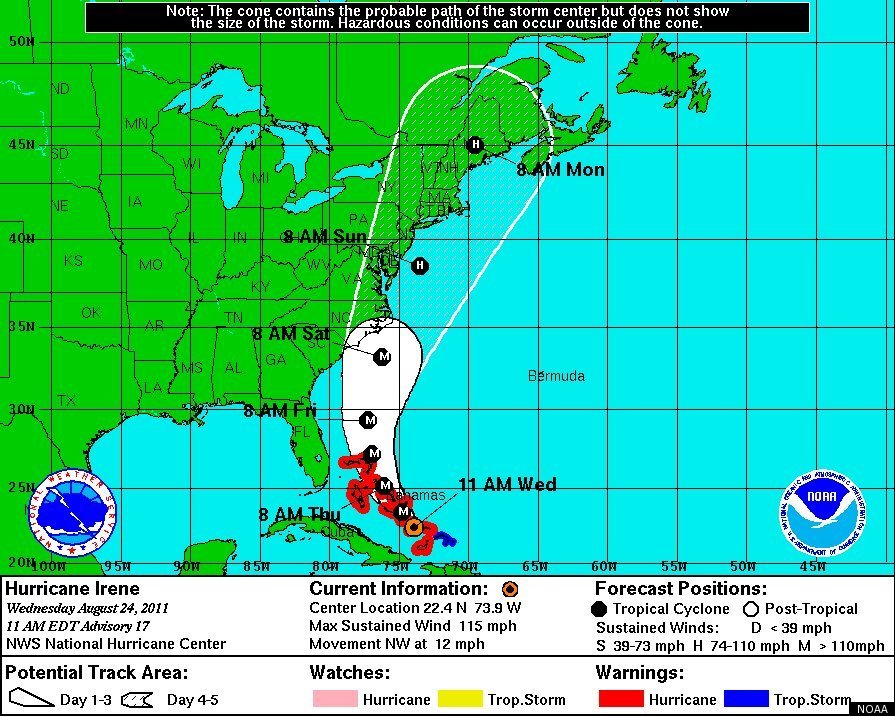 This second graphic shows estimated wind speeds for the remainder of the storm: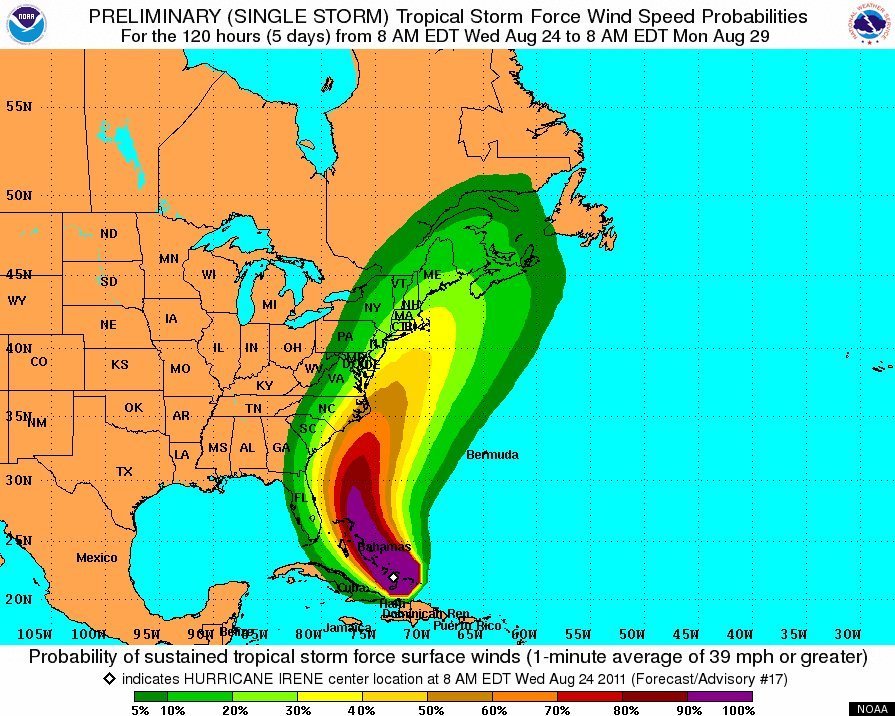 Keep your fingers crossed. It looks like us Western NewYorkers are about to dodge another bullet but stay tuned, just in case.